Three Ways to Keep Saving Money on Gas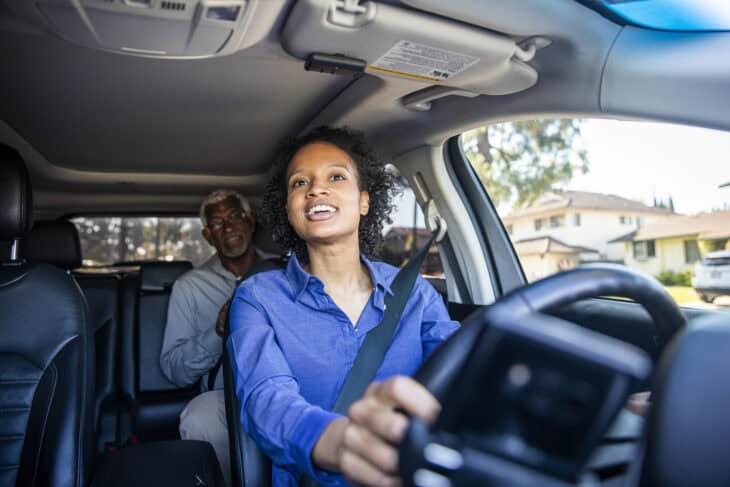 With the recent spike in gas prices, we all started finding our own way to save money at the pump—from mobile apps that list the lowest price to joining supermarket-loyalty programs that offer fuel discounts at partner stations.
But the increases also encouraged us to adopt some basic habits that had the benefit of reducing our fuel consumption. And even though gas prices are beginning to drop, here are three sets of behaviors that make us more economical, efficient and environmentally friendly motorists over the long haul.
Economical ideas
The motto here is "swipe and save." Whether it's the magnetic strip on the back of a rewards card that offers a discount at partner gas stations, or the app on your screen listing the lowest prices in your vicinity, technology is your friend. By allowing a grocery chain like KrogerTM or SafewayTM to collect data on your purchases, you may earn a discount of 10 cents or more per gallon at select stations. Some credit cards also earn cash back with every fuel purchase.
You also have digital help right at your fingertips. The mobile app GasBuddyTM was purpose built to hunt for bargains at the pump. But even widely used navigation apps like Google MapsTM and WazeTM will list the cost of gas in any given area, with features like color coding that makes it easier to recognize the cheapest prices.
Efficiency gains
You need look no further than the car itself for ways to fine tune operations so you don't go through a tank as quickly. Inside, go easy on the AC. When it's really hot, air conditioning can reduce a conventional car's fuel economy by more than 25 percent, especially on short trips, according to fueleconomy.gov. So consider rolling down the windows at lower speeds and save the AC for freeway driving—and find the shadiest spots to park in the summer.
Outside your vehicle, make sure your tires are properly inflated. Underinflated tires can lower your gas mileage and cause you to lose about 3 cents per gallon, according to the U.S. Department of Energy.
And whether it's the big beach canopy you leave in the trunk, or the heavy-duty bike rack on the back, consider shedding some unnecessary weight. For instance, the increased aerodynamics of removing a roof-top cargo box could save you nine to 76 cents per gallon.
Environmental moves
There are certain gas-guzzling things we all do—whether it's punching the gas to beat a red light or keep another car from getting in front of you, or letting your car idle in the parking lot instead of taking half a second to turn off the engine. More of us have curtailed these bad habits in the current environment of high gas prices. But for the sake of the actual environment, we shouldn't leave these behaviors in the rear-view mirror for good.
To go the extra mile, maybe take a few minutes before you run out to do your weekly errands and sequence your stops in a way that minimizes backtracking or major detours. And on the weekends, consider carpooling if you have plans to meet up with friends somewhere.
Of course, perhaps the biggest move you can make to decrease your spend on fuel is to eliminate the need for it altogether. If you need a car, and it's in your budget, consider buying an electric vehicle or seeing how far the trade-in value of your gas-powered ride will go toward the purchase of an EV.
If you're ready to take the next step, you can apply online now for an auto loan through BluPeak Credit Union. We offer low rates for new and used vehicles, with flexible terms to suit your budget. For quick facts, current rates and calculators, please visit our auto-loan page.
This content is provided for general information purposes only. BluPeak Credit Union does not provide any warranty, express or implied, towards the strategies or outcomes described.
Kroger is a trademark of Kroger Co.
Safeway is a trademark of Safeway Inc.
Gasbuddy is a trademark of GasBuddy, LLC
Google Maps and Waze are trademarks of Google LLC