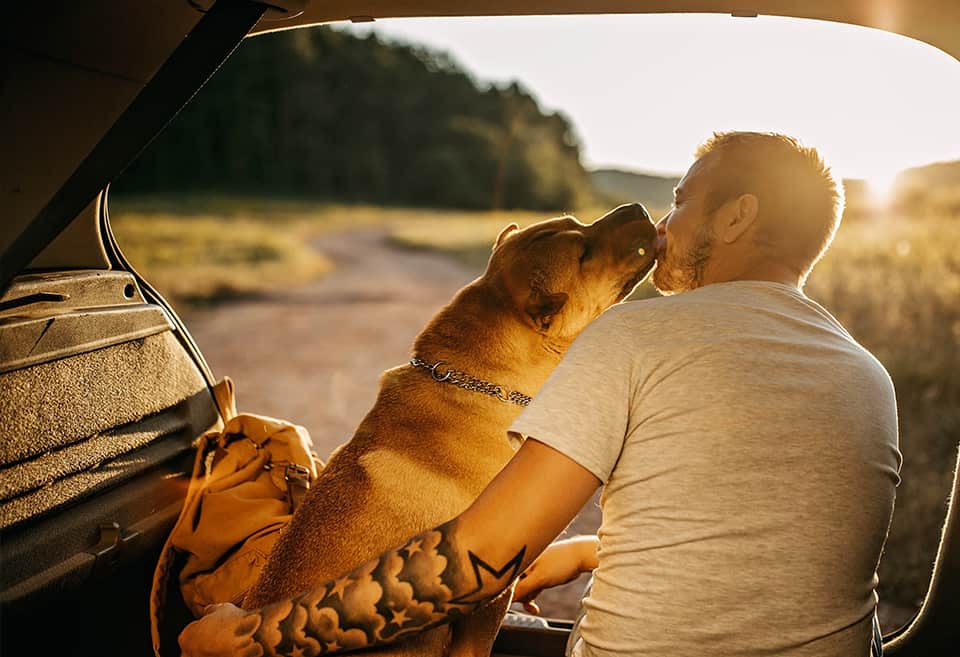 Who We Are
Serving our communities since 1936
Empowering you to achieve peak financial wellness
Why BluPeak? Because we go above and beyond for our members. Inspiring courage for the journey. Inspiring the grit and optimism needed to transform what is, into what we want. At BluPeak, we're looking out for you every step of the way.
Join the credit union movement
As financial institutions, credit unions and banks provide similar services. However, credit unions do that in a very different way.
At BluPeak, we're loyal to people, not profits. We put people at the center of everything we do

We listen to you, taking the time to really understand where you want to go

Our financial products and services are specifically designed to support your quality of life

We always have your back, acting in your best interest to help you step forward with confidence
Our history
Today, BluPeak has more than $1 billion in assets and provides a broad array of financial products and services to more than 60,000 members throughout California.
But our story began more than eight decades ago, when credit unions were just starting to take hold in the United States.
Founded in 1936
On April 20, 1936, a small group of dedicated, passionate people formed a new credit union, chartered by the State of California to serve the financial needs of San Diego's Division of Highway employees.
Known at the time as "California State Employees Credit Union #17," we quickly grew to serve many other state employees, including faculty and staff of many of California's colleges and universities.
In 1971, we changed our name to University and State Employees Credit Union (BluPeak CU), reflecting our greatly expanded field of membership.
Expanded membership
Fast forward to the new millennium. In the late 1990s and early 2000s, any California state or university employee became eligible for BluPeak Credit Union membership, along with those who live, work or worship in the five counties where we hold community charters: San Diego County, Sacramento County, Yolo County, Alameda County and Santa Clara County.
BluPeak today
In 2019, we began the long journey of identifying a name that could encompass all we had grown to be and were yet to become. Finally, in 2022, after numerous market studies, board and management votes, we launched BluPeak – a name that pays homage to our California roots – giving a nod to the beautiful coast and majestic mountains that frame our great state.
We currently operate six physical branches throughout California. And, we're proud to be a leader in financial technology, making it easy to bank with us wherever and whenever you want. In fact, we pioneered now-mainstream technologies including online banking, mobile banking and mobile deposit.
Bottom line, we're constantly exploring new and better ways to empower our members to achieve peak financial success.
2022 Annual Report
Annual Meeting of the Membership and Elections Announcement
At the Annual Meeting of the Membership, held on May 25, 2023, the following were elected to serve three-year terms on the Board of Directors: Harry Le Grande, Leslie B. Overman, and Beverly Randez; Carolynn Winship was elected to serve a three-year term on the Supervisory Committee.
Board of Directors
The BluPeak Credit Union Board of Directors is a diverse group of individuals elected by the membership to three-year terms. As a true democratic representative group, each member has one vote in guiding the credit union and works collaboratively as a whole.
Josh Lawrence, Chair
Matt Adams, Vice Chair
David Ely, Director
Harry Le Grande, Director
Steven Lei, Director
Yvonne L. Marsh, Director
Les Overman, Director
Beverly Randez, Director
Supervisory Committee
Just like the Board, the Supervisory Committee comprises member volunteers elected by the membership. These committee members are responsible for oversight of the audit process, ensuring the safety and soundness of the credit union.
Kimberly Floyd, Committee Chair
Steve St. Marie, Committee Member
Carolynn Winship, Committee Member
Would you like to volunteer?
The volunteers who serve on our Board of Directors and Supervisory Committee partner with our senior management, offering leadership, professional expertise and ideas for the entire credit union's benefit. In return, volunteers receive valuable leadership experience, financial services industry and management education, networking and travel opportunities, and the satisfaction that comes from helping ensure the continuity and evolution of BluPeak.
Volunteers play an essential role in our corporate governance, and in helping BluPeak realize its vision.
Interested in volunteering? Email us at nominations@blupeak.com.
Disclosures
Must meet membership and account opening criteria.