How to Deal with Inflation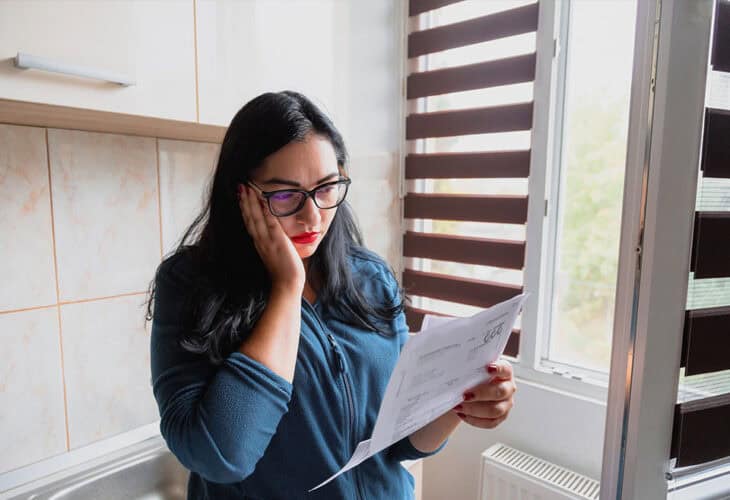 If you weren't already feeling the squeeze of inflation, it likely gobsmacked you when you popped in to fill your tank and came face to face with the country's highest gas prices. According to AAATM, which tracks prices nationally, Californians are paying the most with an average price exceeding $6 per gallon.
Of course, it's not just gas prices. Even if you're driving an electric vehicle or riding your bike everywhere, you're still paying more for everything from groceries and lattes to airline tickets and NetflixTM. Congrats if you're in a job with an employer that can give pay increases to absorb these higher costs. But if you're not, we've got tips to help you combat rising inflation and make your dollars go farther.
Shape Up Your Budget

If money's not particularly tight, it's easy to overlook the importance of a budget. But when inflation hits, you're in a much better position to reduce costs if you know what you're actually spending on fixed expenses like debt payments, discretionary items like clothes and restaurant meals, and everything in between. Check out the financial planning worksheets we've created to help you manage your money and achieve financial goals. Once you've got a handle on your spending, here are some places you might be able to trim costs:
Apps and Subscriptions. Do you really watch Netflix, HuluTM and Prime VideoTM on the regular? Maybe just drop one to start, and see how it goes.
Switch to Generics. A lot of store brands are actually produced by the same companies that make the name brands, so explore and you might find some great, cheaper substitutes.
Get a Smart Thermostat. A "smart" thermostat saves energy (and money) by reducing the amount of cooling and heating of your home when nobody's there.
Learn to Cook
Preparing meals and coffee at home instead of eating at restaurants and getting take-out can save big bucks, but go a step or two farther and you could save even more.
Ditch Prepared Foods. Frozen entrees and pre-packaged meals are convenient, but you pay more for that convenience. Opt for fresh fruits and vegetables and dried beans, rice and lentils. You'll pay a lot less if you cook at least some of your own meals, and will likely eat healthier.
Plant a Garden. If you've got even a small patch of ground or a patio where you can place a planter or two, if it gets sunlight you can grow veggies and herbs. Some beginner favorites include peppers, zucchini, tomatoes and basil.
Try Meatless Monday. Beef is one of the grocery items that's risen most in price, so consider foregoing meat at least one day a week. Here are 25 meatless recipes that look pretty scrumptious to us.
Take on a Side Hustle
Many people find the simplest way to beat inflation is to increase their income with a side hustle, like driving with UberTM or LyftTM or listing a guest room with AirbnbTM. But remember that any gig work is going to take time, so be realistic about how much spare time you actually have. And if you're thinking about taking on freelance assignments, be sure your full-time employer doesn't have any rules that prohibit that kind of work.
Maintain Your Rainy Day Fund
When everyday costs go up, it can be tempting to dip into your emergency fund to keep up your lifestyle. Resist the urge, and instead implement some of the ideas detailed above. Remember, inflation is one of the reasons that maintaining a solid emergency fund is so important. If you encounter an unexpected expense – like a major home or car repair – when inflation's high, it's likely to cost more than ever before and could easily derail your finances if you're not prepared.
This information is provided for informational purposes only. Netflix a registered trademark of Netflix, Inc. AAA is a trademark of American Automobile Association, Inc. HULU is a trademark of HULU, LLC. PRIME VIDEO Trademark of Amazon Technologies, Inc.