Become a Member
We're better together
Turn your dreams into your every day.
At BluPeak, we transform lives by making dreams happen. With tangible support and tools to help you make strong financial decisions—as well as with a full suite of financial products and services—we're ready to help you build the future you envision.
Map the Path to Your Dreams with BluPeak
Make a meaningful connection.
We're committed to listening to you. No matter what you're aiming for, we believe in you. And every day, we work to empower you to make those intentions a reality.
Find us where you are.
In addition to our own branches and ATMs, we have more than 30,000 surcharge-free ATMs and 6,000 shared branches across the country. Wherever you go, we're there.
Get better rates and full-service value.
BluPeak offers competitive rates and fewer fees than you'll find at a bank, and with a full suite of financial offerings all under one roof, we've got you covered.
Enjoy a collaborative partnership.
Do you want a creative, innovative partner who will keep their promises, think big picture, and find a way to make your goals happen? You're looking at 'em. We don't just look out for your money: we look out for you.
Get anywhere, anytime access.
Through Online Banking and mobile wallet, you'll have the tools to transform everyday tasks into a simple, seamless flow. Trust BluPeak to provide exceptional banking experiences.
Feel good about giving back.
When you bank with BluPeak, you're working with a financial institution that invests in projects with the vision to make a difference. We dream big, and we want our communities to dream big, too.
We are making dreams happen.
How Karen and Steven were able to manage the costs of grandparent parenthood

It was great news for Karen and Steven when they were given full guardianship/stewardship of their four and six-year-old grandchildren, but becoming parents a second time around wasn't in their original financial plan. As members of BluPeak for 34 years, they knew that Michele in our Member Service Center would know how to help them explore their options.

Read more about how we helped Karen and Steven
Feel good about giving back.
When you bank with BluPeak, you're working with a financial institution that invests in projects with the vision to make a difference. We dream big, and we want our communities to dream big, too.
In 2021, BluPeak helped
794
Californians green-up their homes with low-cost renewable energy loans.
In 2021, BluPeak provided more than
$208M
in mortgage loans, helping over 422 Californians realize their dreams of home ownership.
In 2021, BluPeak Donated more than
$43K
to causes directly impacting our communities.
Why bank with BluPeak Credit Union?
Sure, we could go on and on about why credit unions are better than banks, but we feel the difference speaks for itself.
We serve the needs of our members and communities by investing our non-interest income and interest from loans in local organizations that are working to make a difference.

Every BluPeak member has a voice. Our volunteer Board of Directors are elected by you, and they're there to offer guidance and expertise to benefit our entire member base.
Shareholders, not necessarily customers

Banks are governed by shareholders whose incentive is to make as much profit as possible regardless of how their investments affect local communities.

Banks pay their Board of Directors and use the income they generate from fees, interest, business accounts and investments to increase their shareholders' earnings.
Who's eligible to join BluPeak Credit Union?
Everyone who lives, works, or worships in the California counties of Alameda, Sacramento, San Diego, Santa Clara, or Yolo.
Every employee of the State of California, including all its administrative offices.
Every employee, retiree, student or alumnus of the University of California and California State University system.
Every employee and member of a Select Employee Group (SEG).
Immediate family of a BluPeak Credit Union member or persons living in the same residence with a member and maintaining a single economic unit.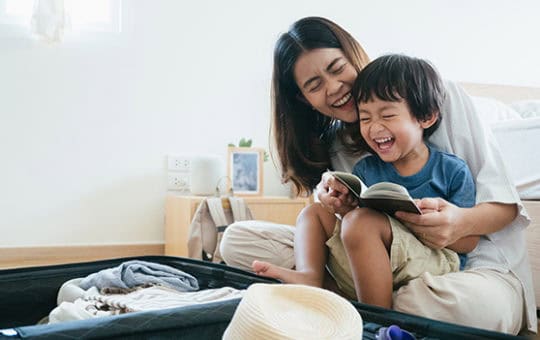 Have some fun while you're here
With collaborative service, access to strong financial expertise, comprehensive product offerings, and full-service digital banking, we think you'll like being a member of BluPeak Credit Union. But it doesn't end there.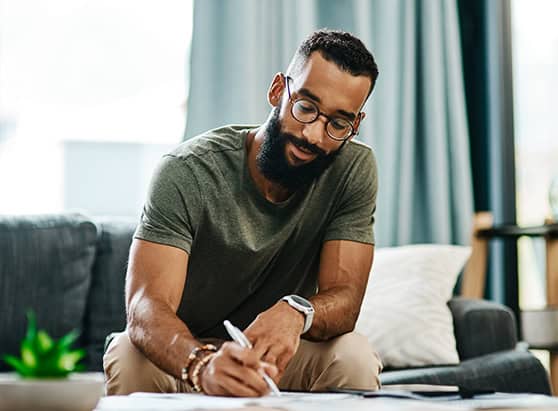 Fine-tune your financial wellness
In the GreenPath Financial Wellness program, you can access individualized tools and tips to help you pursue your personal goals.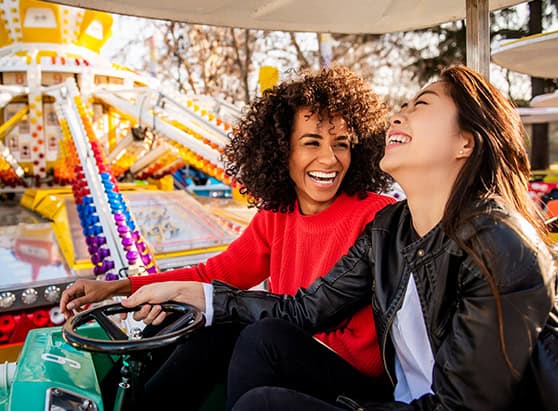 Get TicketsatWork®
Enjoy discounts at movie theaters, sporting events, theme parks, amusement parks, museums, plays and more.
How Dana finished college and recovered from bankruptcy

A single mother of two boys, Dana had put off completing her college degree due to various life events and was working to reestablish her credit after a bankruptcy when she connected with Genevieve in our La Jolla branch. She'd only been a member for six months and wondered if there was any way we could help. That day changed her family's life.

Read more about how we helped Dana to her recovery
How to get started
Are you at least 18 years old and eligible for membership? We're so glad to hear it!
To take the next step, you'll need:
Your social security number and date of birth

A government-issued ID with your current address (such as a driver's license, state ID, or passport)

Your physical residence address 

Information about your employment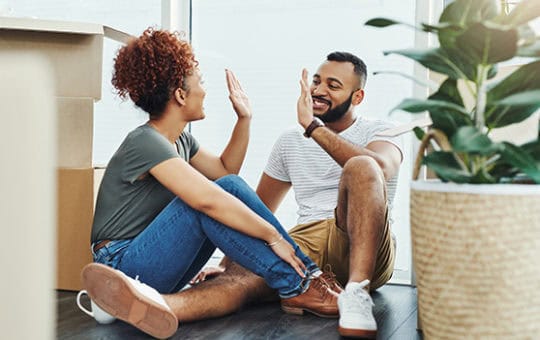 Ready to take the next step?
Disclosures
Must meet membership and account opening criteria. Mobile and data rate apply when using Mobile Banking. BluPeak Credit Union is not an affiliate of GreenPath Financial Wellness or TicketsAtWork.com. GreenPath Financial Wellness provides financial education and counseling services on our behalf. This partnership is available as a free member benefit. TicketsAtWork.com is a registered trademark of Entertainment Benefits Group, LLC.