Money-Saving Tips: Start Small to Save Big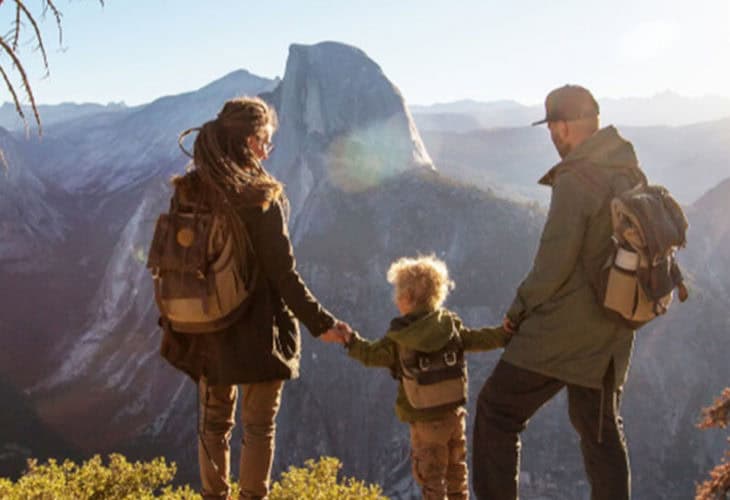 It's said that a journey of 1,000 miles starts with a single step. Similarly, a savings goal, whether it's $500, $1,000, $10,000, or more, starts with a single dollar. But about 20% of Americans don't save any of their annual income.
Are you part of that 20%? Or are you saving a little, but would like to save more? Learning how to save money and making a few changes to your daily life can help your savings grow and put you on the path to achieving your dreams – whatever they may be.
1. Start Tracking Your Money
It's hard to spend less money than you make if you don't know how much you're spending or how much you're making! Use an online tool like the Money Management tool through BluPeak Credit Union Online Banking to easily categorize your spending, see where your money is going, and find ways to spend less. For help creating a budget, you can also check out our financial planning worksheets, including a basic monthly budget planner and teen budget planner.
2. Set It and Forget It
Saving money is easier when you don't have to remember to do it! Instead of relying on your memory, set up automatic transfers from your checking account to your savings account. Even a couple of dollars a month is a good way to get started. Then, every few months, take a look at your budget and decide whether you can afford to increase the amount.
3. Don't Forget That Spare Change
It's easy to lose coins in couch cushions, car seats, and coat pockets. It may not seem like they would amount to much, but if you actually hold onto those coins and keep them in a dedicated container (pig-shaped or otherwise), they can really add up. When the container is full, deposit its contents into your savings account.
4. Lower Your Food Budget
There's no getting around spending money on food, but you're probably spending more on it than you need to. It's nice to let someone else do the cooking sometimes, but eating out and ordering in is expensive. If you're buying your meals multiple times a week, start cutting down. Save money by bringing your lunch to work and inviting friends over for a potluck dinner instead of meeting them at a restaurant.
Start meal planning and prepping once a week to help avoid the temptation of takeout. Plan your meals around what's on sale at your grocery store each week, buy only as much fresh food as you're sure you can eat (buying frozen foods sometimes instead) to avoid waste. Your wallet will thank you, and since homemade food tends to be healthier, your waistline may thank you too.
5. Have Fun for Less
Keeping boredom at bay can be pricey, but it doesn't have to be. Save money by using items like games, sporting equipment, and technology that you already have; getting books, audio books, e-books, movies, and music from your local library; and enjoying the great outdoors. Try turning it into a challenge: Who can think of the most fun, least expensive activity?
6. Turn It Into a Group Activity
Whether it's exercising, eating healthier, or saving money, forming new habits is easier with support from friends and family. Ask loved ones to join you in spending less, and share lessons you've learned about how to save money. Check in on each other: It's harder to spend more when you know you'll have to explain yourself later.
7. Sell Items You Don't Use
We all make purchases we regret (and then lose the receipt) and receive gifts that just aren't our style. Instead of letting those items sit in your closet, sell them! Your trash may very well be someone else's treasure. Hold a yard sale or list your items for sale online or with an app. It's a small amount of effort for what could be a big payoff.
8. Save When You Splurge
You don't have to give up the things you love in order to save money. Instead, next time you get a manicure, order a new video game, buy more of your favorite team's merch, or spend money on anything else that's a want, not a need, put that same amount of money in your savings account. This may help you think twice before making an impulse purchase and it'll send your savings account balance soaring.
9. Find the Right Savings Account
Having a good savings account is just as important as following good money-saving tips. At BluPeak Credit Union, we make saving simple. All of our savings accounts pay highly competitive dividends and feature convenient Online and Mobile Banking, Free eStatements, and options for every need and goal.
Find the right BluPeak Credit Union Savings Account for you and apply online or at your nearest branch.