New or Used: Choosing the Right Car for You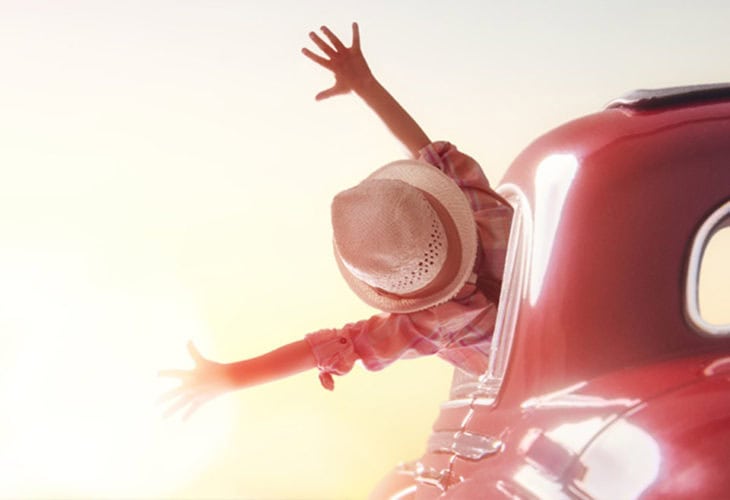 A car isn't just a way to get from point A to point B. It can also be your personal karaoke lounge, your mobile office, and your getaway car for weekend adventures. Your choice of vehicle says a lot about who you are and what's important to you. When it's time to buy a car, truck, or SUV, choosing the right one is a big decision – especially when it comes to your budget.
One of the most important choices you'll make is whether to buy a new or used car. Neither choice is wrong – it's all about what you're looking for in a vehicle and what makes sense for your financial situation. When choosing between new vs. used, take these factors into consideration:
Reliability
For many people, the peace of mind that comes from buying a brand-new car is worth the higher price tag. With no wear and tear, a new car is far less likely to require significant maintenance or repairs early on.
Plus, car makers offer valuable bumper-to-bumper and powertrain warranties that can help protect you from surprise expenses if something goes wrong during your first few years (or a certain number of miles). While manufacturers' warranties may still be valid on used vehicles (if you buy a recent model), most used car owners will pay for repairs out of pocket from day one.
The fact that a car is used doesn't mean it's unreliable, but it does warrant some extra investigating on your part. A CARFAX® Vehicle History Report, which will tell you about the vehicle's history of accidents, repairs, and odometer readings, can help you buy your used car with confidence. Get your CARFAX report free when you order it through BluPeak Credit Union and then finance your vehicle with us.
Depreciation
A new car's potential resale value goes down as soon as you drive it off the lot. This is called depreciation, and according to AAA's 2018 Your Driving Costs study, it is the largest cost associated with owning a new car. CARFAX reports that depreciation causes new vehicles to lose more than 20% of their value in the first year, then about 10% per year after that.
A used car's value will go down after you buy it too, but at a much slower rate. Plus, buying used allows you to take advantage of the depreciation that happened after your used car was purchased as a new car by its previous owner.
Style
Are you still wearing the same clothes or using the same tech you were five or 10 years ago? If you consider modern design and cutting-edge technology important, you may find that secondhand cars just can't compete with new cars.
Then again, maybe you're still getting exactly what you need out of your decade-old boots – and maybe a dependable used car without all the bells and whistles (and with a lower price tag to match) is exactly what you want.
Cost
A new vehicle is always going to be more expensive than used. But the purchase price doesn't give you the full picture of what owning a car will cost you. A used car's true costs may present themselves in other ways, in the form of slightly higher auto loan rates, lower gas mileage, expensive maintenance and repairs, and inconvenient breakdowns. Often, buying a "gently used" vehicle is a good compromise between reliability and affordability.
Financing Your Ride
Choosing between new and used can be a complicated decision, but choosing the right lender is easy. Turn to BluPeak Credit Union for low-rate auto loans for both new and used vehicles, various available terms, and no payment for up to 90 days, plus friendly service and time- and money-saving perks like our Costco Auto Program.
Test driving our auto loan calculator is a great way to learn what you can afford. Then, view our current auto loans rates and apply for a BluPeak Credit Union Auto Loan and get a credit decision in just minutes.
Disclosures
Must meet membership criteria. All loans subject to credit approval. Rate terms and conditions subject to change. Used cars are generally models years 2017 or newer. Some loan programs are available for older vehicles. Restrictions apply.