Holiday Loans: All the Fun, None of the Credit Card Debt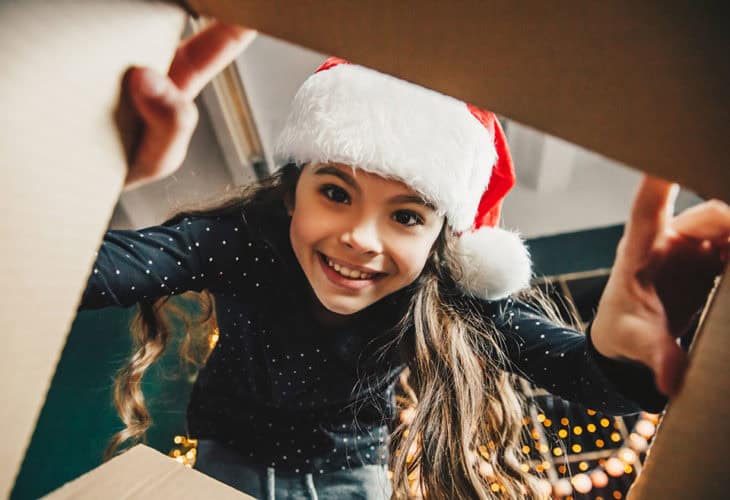 The holidays are right around the corner. Given all the challenges of 2020, this year's holiday festivities will be especially meaningful for many of us—whether they involve taking a vacation, connecting with friends over Zoom, or watching the kids' eyes light up when they open their gifts.
But now more than ever, people need to be especially careful that they don't overspend during the holidays. According to the National Retail Federation, the average American spends more than $1,000 over the holidays on gifts, travel, and entertainment.
To pay for these, most Americans reach for their credit cards. They're convenient, sure, but you may find yourself facing down a mountain of debt in the new year. Even the best credit cards typically have interest rates starting around 10% if you have great credit. If you have less-than-perfect credit, your rate is more likely to be in the 15% to 25% range. If you can't pay down your balances quickly, your debt could grow until it becomes unmanageable.
The good news is that a personal loan can provide a simpler, more affordable alternative, helping you enjoy the season with less financial stress.
Happy Holidays, Without the Hassle

A personal loan offers these advantages over a credit card:
You'll get a lower fixed rate that could save you tons of money on interest.
Money is provided in one lump sum, giving you a clear spending limit so you can plan your expenses and avoid taking on more debt.
Unlike a credit card, you can determine exactly how much your monthly payment will be in advance, and there are few if any additional fees.
If you're concerned about protecting your finances and controlling your holiday spending, a personal loan can provide the simplicity and peace of mind you need by letting you borrow a set amount of money and repay it in equal monthly installments, typically over a few years.
Comparing Personal Loans to Credit Cards
To see how much a holiday loan or personal loan could help you, take a look at this illustration. Let's say that you want to borrow $10,000 to cover the costs of a family vacation, get the kids a new gaming system, upgrade your aging washer and dryer, and maybe get those new golf clubs you've had your eye on.
You've got great credit, qualify for a low Annual Percentage Rate of 7.5%, and agree to pay back the loan over 36 months. Your monthly payment would be $311.
But what if you made the same purchases with your credit card? Assuming a rate of 17% and the same monthly payment of $311 a month, it would take you an additional eight months to pay off the same amount of debt, and you'd pay almost three times as much interest. That's assuming that you don't make any additional purchases on the card.
To see what your borrowing cost could be for this type of loan, try out our online loan payment calculator.
Other Great Uses
The benefits of a personal loan go beyond your winter vacation or holiday fun. It can also be a great tool to simplify your financial life through debt consolidation.
If you've already accumulated credit card debt, from holiday expenses or otherwise, and you need to carry much of this card balance from month to month, interest can accrue quickly. If you're working to pay off a few different cards, each with a different rate and monthly bill, staying on top of this debt can be a big headache.
You can use a Signature Loan to pay off these balances and combine all the debt into one loan, with one monthly payment and a lower fixed interest rate. Now it'll be easier to track your debt and budget for your monthly payment, and you could save big on interest.
Or let's say you're on your way home from your family vacation, and your car gets into an accident. Or maybe a plumbing issue caused some minor flooding while you were away, leading to a hefty repair bill. You need money fast, but you're worried about depleting your savings or maxing out your credit cards, especially in today's uncertain economy. With a personal loan, you can get the emergency funds you need without racking up credit card debt or wiping out your savings.
The Right Loan from the Right Partner
A Signature Loan from BluPeak Credit Union is a great way to get the funds you need for the holidays without using a credit card and without the need for collateral. As a member-owned financial institution, BluPeak Credit Union can help qualifying borrowers take advantage of a great low rate with a Signature Loan up to $30,000. Best of all, it's easy to apply through our online loan application, with funding in as little as one day upon approval.
Must meet membership and account criteria. All loans subject to credit approval. Rates, terms and conditions subject to change. Rate above is for example only. 7.49% APR is the best rate as of DATE. Your rate may be higher based on your credit history and other qualifying criteria. $30,000 max combined total unsecured loan limit per member.