Protect Your Plastic: Tips to Keep Your Cards Safe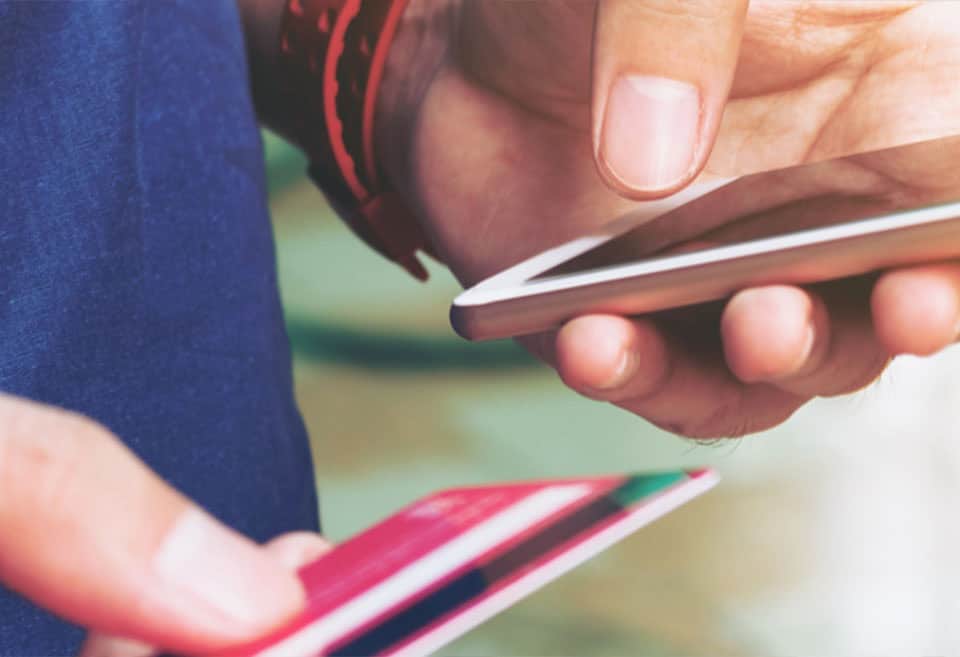 Whether you swipe, tap, or click, paying by credit or debit card makes life a whole lot simpler. But while these cards are an easier, safer alternative to carrying cash, they can still be targeted by criminals.
Today's cards come with a number of safeguards, including microchips to stop unauthorized charges, zero liability policies for unauthorized transactions, and measures to confirm your identity such as Mastercard® SecureCode. But how you use your card is even more important.
There are two essential ways to avoid falling victim to theft, debit card fraud, and credit card fraud: Staying informed and taking steps to protect yourself.
Monitor & Protect Your Card
Whether you prefer to pay by debit or credit, adopt these habits to make sure that your cards only pay for your purchases – not someone else's.
Keep an eye on your account. Review recent transactions to spot suspicious activity. A Mobile Banking or SmartWatch app makes it easy to check your account on the go.
Safeguard your card. Don't leave it lying around the house or keep it visible when you're out in public.
Be careful on the phone. To avoid credit card scams or other fraud, don't give card information over the phone unless you initiated the call yourself. Financial institutions like BluPeak Credit Union will never call you to request sensitive financial information.
Be prepared when you travel. Traveling can be a ton of fun, but it also brings an increased risk of theft and fraud. Be sure to follow these travel tips to keep your money secure and make the most of your adventure. Also, give your financial institution a heads up about your travel plans so that overseas transactions won't look suspicious and be blocked.
Report a lost or stolen card immediately. The sooner you take action, the easier it is to prevent unauthorized transactions. Here at BluPeak Credit Union, it's easy to report and replace a lost or stolen card.
Pay with your smartphone. You can add your BluPeak Credit Union Credit or Debit Card to your smartphone's mobile wallet. This makes purchases a snap and lets you avoid carrying your card wherever you go.
Step Up Your Online Security
Two-thirds of Americans shop online. With millions of cards being entered and stored in online accounts, protecting this information has never been more crucial.
Make sure the site is trustworthy. The URL should start with "HTTPS," not simply "HTTP." This indicates that the info you submit is encrypted.
Use strong passwords. Choose a long, complex password that's hard to guess. We know it's hard to keep track of so many different logins without writing them on sticky notes (which you should never do), so we suggest storing them in a digital password manager (which is itself password-protected).
Beware of email phishing scams. Phishing attacks happen when a criminal impersonates a business you trust (such as your cellphone carrier or financial institution) and tries to trick you into providing sensitive financial information.
Be careful with shared computers. Information you enter online may be stored on the computer after you're done. Avoid logging into accounts or entering card info on public computers. You can also use the "incognito" setting on your web browser to make sure sensitive information is erased once you close the browser.
Use Caution at ATMs
We live in an increasingly cashless society, but it's nice to have easy access to cash when you need it. Here's how you can keep your card and account safe at the ATM:
Protect your PIN.Don't share your debit card PIN (or your card) with anyone, and don't use a number that's easy to guess (like your birthday). Also, periodically update your PIN.
Use ATMs carefully.Be aware of your surroundings, especially at night, and make sure no one sees the PIN you enter. Also, don't count your money at the ATM; quickly put it away and take your receipt with you.
Make sure the ATM isn't compromised.Thieves may attempt to steal card information using a "skimmer," a small device they attach to the ATM or the card reader on a gas pump. If the card reader is loose or sticks out unusually far, it could be a sign that the machine has been tampered with. ATMs at financial institution branches are more closely monitored, so they're a safer choice.
We're Serious About Your Security
Learn about the ways BluPeak Credit Union works to protect our members' financial information and privacy.
Questions about protecting your BluPeak Credit Union Debit or Credit Card? Reach out today or stop by your nearest branch.