Free, Fun, & Safe Summer Activities for the Whole Family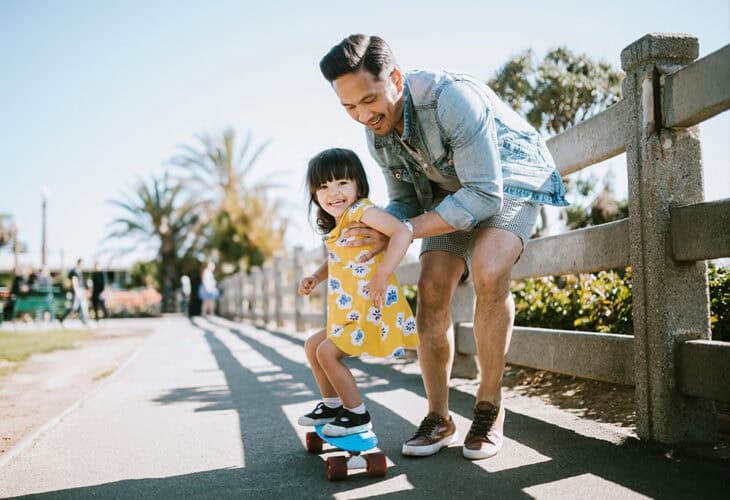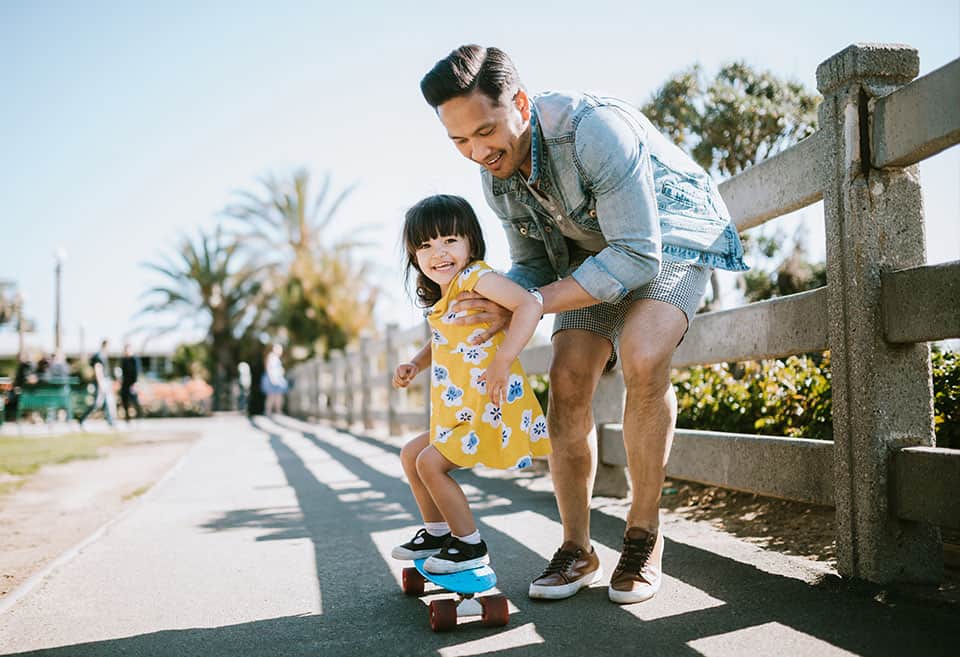 It's hard to believe 2021 is already almost halfway over. It's even harder to believe that the pandemic has lasted well over a year at this point, significantly changing the way we all live, work, and play. Fortunately, as more people get vaccinated against coronavirus, we'll be able to slowly return to the normal activities we used to enjoy pre-COVID.
Until that happens, here are some budget-friendly (think: FREE!) ways for families to have safe, socially distanced outdoor fun this summer. Best of all? There are great options to discover, or rediscover, all over California!
Reminder: Since some parks and attractions may be temporarily closed or have certain safety restrictions, make sure to look up your destination before leaving the house.
Beaches
With 840 miles of beautiful coastline in California, members always have a beach nearby! Whether you're into swimming, surfing, sunbathing, or just picnicking on the shore, there's a beach for you. These are some of our favorites:
With a long, flat sandy beach and some of the gentlest waves in the area, La Jolla Shores is a great place for kids. There are two grassy sections that are perfect for picnicking and people-watching, and lifeguards are on duty daily. Bring your own kayak to visit the sea caves and see the marine life swim below the surface. If you're feeling brave, you can swim with the leopard sharks—they don't bite!
If you want to make ocean life the center of your day, you can't do better than Hazard Canyon Reef at Montana de Oro State Park on the central coast. It's home to some of the country's most amazing tide pools. Just be sure to check the California tide tables ahead of time, so you visit at the best time to see all the critters.
Icon status goes to Huntington Beach in Orange County. It's the original "Surf City USA" which adds major nostalgia points, but we also love that it's got lots of features to make the beach more accessible for people with disabilities, like beach wheelchairs and more.
Parks
Balboa Park, the nation's largest urban cultural park, is home to 17 museums, many gorgeous gardens, and historic buildings. Although the park is free to enter, the museums have individual ticket fees (select museums are free on Tuesdays for San Diego residents). While some museums and attractions are currently closed to the public, you can visit Balboa Park TV to tour the park virtually.
For Bay Area families, we highly recommend Adventure Playground in Berkeley. Just be sure to make a reservation due to limited capacity during the pandemic. And if you're looking for something a bit quieter, another one of our favorite outdoor destinations is near our Davis branch: the UC Davis Arboretum and Public Garden.
Hiking
The San Elijo Lagoon Ecological Reserve is nearly 1,000 acres of diverse coastal wetlands, with over 1,000 species of birds, fish, reptiles, and mammals living there. The reserve offers hiking trails that are appropriate for young children, and is open from dawn until dusk 365 days a year.
Pair a cool ferry ride with a family-friendly hike on Angel Island, the largest natural island in San Francisco Bay. But leave Fido at home, since dogs aren't allowed on the island.
If you just think of the charming mountain town of Julian as a great place to enjoy apples and the colors of fall, you're missing out. There are lots of great hiking trails, historic landmarks, and fun activities for the whole family. And, since it's just an hour east of San Diego, it's a perfect summer day trip.
Biking
Brush up on your history and have some fun at the same time by taking a bike tour of historic Davis. Starting at Central Parks, it's just 9.6 miles and takes you by a host of Davis and University landmarks, College Park and Avenue of the Trees.
The Bayshore Bikeway (Silver Strand) Trail is an 18-mile flat, paved loop that is perfect for riders of all skill levels. This scenic path begins at Coronado Ferry Landing and includes majestic views of the Pacific Ocean that the whole family is sure to love.
Don't mind getting a little dirty? Check out the Stafford Lake Bike Park in Marin County, with 17 acres of trails and courses for beginner through advanced BMX, mountain bike and dirt jump riders. Admission is free, so you can ride in, but remember it's $5 per car to park.
Outdoor Concerts
Although, gathering restrictions vary by county, there are usually free outdoor concerts throughout California during the summer.
The Coronado Promenade Summer Concert Series is planning to have a modified five-week season in August and September. Just bring a blanket and listen to live music under the stars!
The organizers of San Francisco's Stern Grove Festival, which takes place in Sigmund Stern Grove at 19th Avenue and Sloat Boulevard, will announce this year's plans soon. If it's on (fingers crossed!), this free outdoor festival is always a big draw, so arrive early and be sure to bring a blanket or low chair.
From all your friends at BluPeak Credit Union, we wish you and your loved ones a happy and healthy summer!
This content is provided for general information purposes only. It is the reader's responsibility to determine the safety of an outing, as well as state and local restrictions and guidelines.