Celebrate Family With These Summer Activities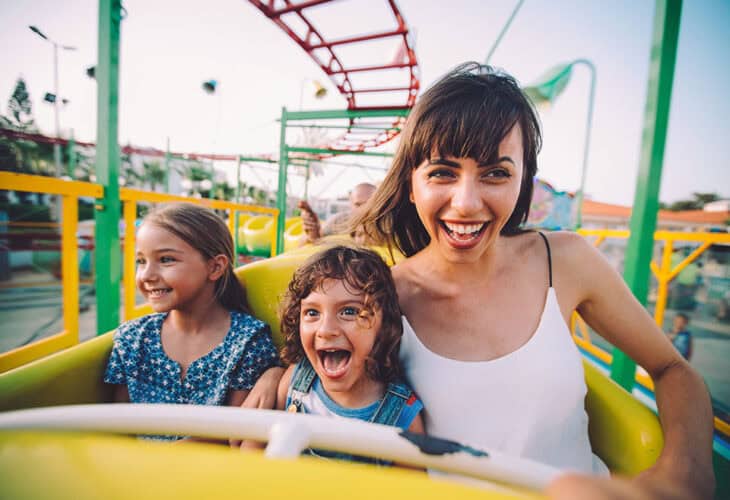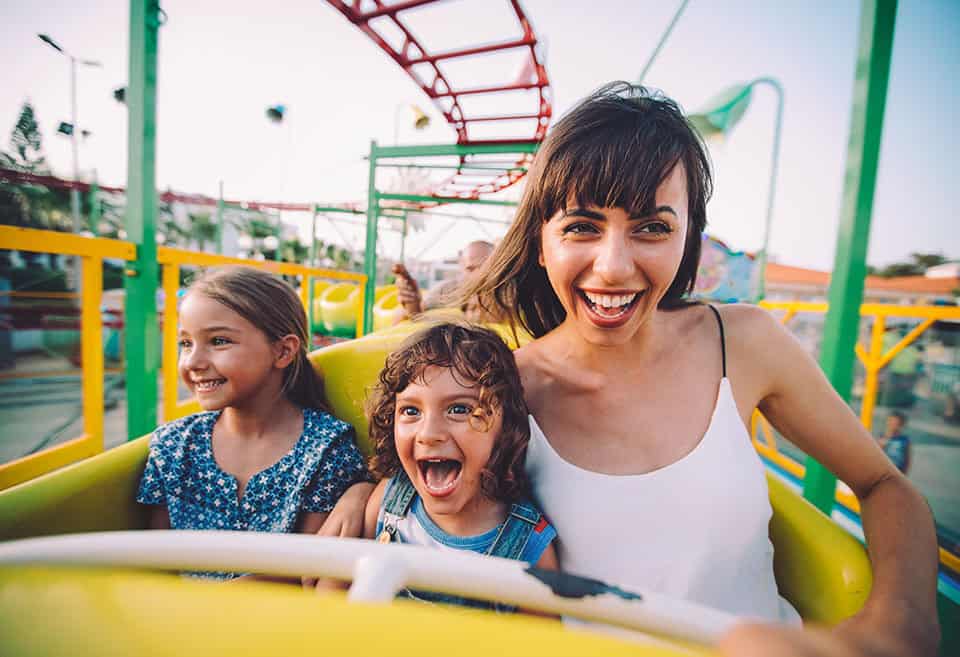 Summer may be winding down, but there's still plenty of time to make special memories before the daylight hours grow short and the kids head back to school. Here are 10 ideas for budget-friendly outdoor activities that can bring you and your loved ones closer together during the month of August—aka Family Fun Month!
1. Ditch the Screens
Have everybody in the family – yes, that means you, too – unplug for just one day and see what fun you can have without the interruption of technology. Pull out some board games or crafting supplies, take a walk around the neighborhood, prepare a special meal on the grill, or just sit around and chat! It's amazing what kinds of conversations happen when there are no shiny distractions.
2. Go Camping
There's no better way to enjoy the waning days of summer than in the great outdoors. Our state is full of stunning natural areas, from the Arroyo Tapiado Mud Caves to Angel Island, with free or affordable camping options on-site or nearby. Be sure to look up any planned camping destinations in advance to find out about potential closures or any safety restrictions that may be in effect. But you don't even need to leave home to enjoy the age-old family activities of s'mores and ghost stories—just pitch a tent in your backyard!
3. Create Your Own Outdoor Cinema
There's nothing like watching an old favorite or a new release on the big screen, and setting up your own backyard theater is easier than it sounds. All you need is a big sheet and a portable projector (there are plenty of options these days that won't break the bank). Invite some friends, pop some popcorn, and you're all set!
4. Celebrate Ice Cream Sandwich Day
Don't let August 2 pass by without observing National Ice Cream Sandwich Day. Find out if there's an old-fashioned ice cream truck making the rounds, or try homemade! Check out this classic chocolate and vanilla recipe, or if you're feeling a little more daring, attempt this gourmet butter pecan and peach confection.
5. Ride a Bike
A family bike ride is a great way to get some exercise and explore your neighborhood—or you can go farther and plan a truly epic two-wheel adventure. California is full of gorgeous beach paths and winding trails, as well as plenty of friendly bike shops to equip you with rentals and help you map out your journey. Two of our favorites in the San Diego region are Mission Trails Regional Park, which affords magnificent mountain views, and Lake Hodges, which features the world's longest stressed ribbon bridge.
6. Ride a Roller Coaster
August 16 is National Roller Coaster Day, marking the date in 1898 when the first patent for a vertical-loop roller coaster was issued. Check out one of these thrilling Golden State rides, or, if the very thought makes you queasy, find a nice, stable park bench and construct your own marble roller coaster from a kit.
7. Have a Brunch Picnic
What could be better than a brunch picnic? You get to enjoy your favorite foods, beat the heat, and avoid the crowds. The menu options are endless—we like the sound of mini bagels, maple-pecan scones, and a pitcher of tangerine-apricot juice (with an optional splash of California bubbly for the adults).
8. Ride The Wind
August 23 is Ride the Wind Day, which commemorates the historic flight of the human-powered MacCready Gossamer Condor and encourages families to head outside and go wherever the breezes take them. Flying a kite is a time-honored tradition, but there are lots of other kids' activities to try, like learning how to make pinwheels, sailboats, streamers, or paper airplanes.
9. The Dog Days Aren't Over
Held every August 26, National Dog Day is a chance to celebrate all the joy that canines bring to family life—and you don't even need to have your own dog(s) to join in! The good folks at NationalDogDay.com have a whole list of things to do for devoted dog owners and the undogged alike, such as helping an elderly neighbor by taking their pup for a walk or volunteering at a local shelter.
10. It's National _______ Day!
Designate a special day for each family member. The official honoree gets to pick the food and the activities, and the others get a chance to express what they love and appreciate the most about them. No matter if yours is a family of two or two dozen, everyone deserves to feel special!
From all your friends at BluPeak Credit Union, we wish you and your loved ones a very happy Family Fun Month!
Outing content is provided for general information purposes only. It is the reader's responsibility to determine the safety of an outing, as well as state and local restrictions and guidelines. Recipe content is provided for general information purposes only. It is the reader's responsibility to determine the ingredient safety, and safety of the preparation instructions. BluPeak Credit Union in no way provides any warranty, express or implied, towards the content of recipes or the outcomes from consumption.