Critical Money Talks to Have with Your Future Spouse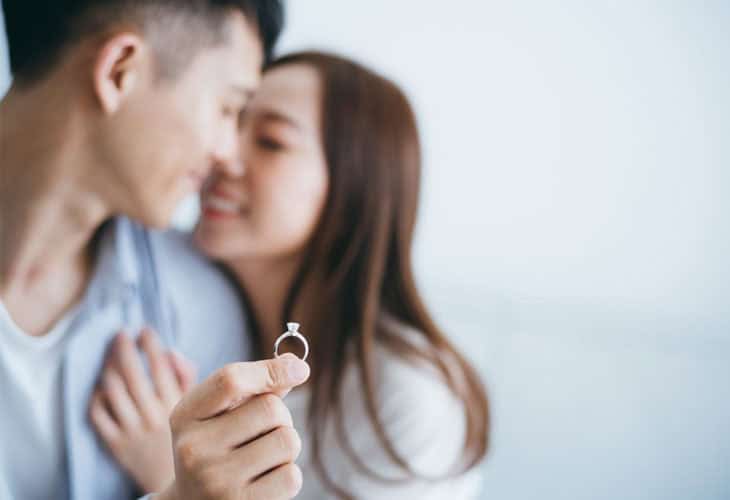 You're engaged, congratulations! No matter what stage in the planning process you're in, tying the knot is exciting. But before you say "I do," it's important to have a few heart-to-hearts with your future spouse about your finances.
Sure, talking about money isn't very romantic, but putting it off could lead to marital discord down the road. Asking these crucial questions will help prepare you both for financial success long after you walk down the aisle.
How Much Do You Have in Outstanding Debt?
First and foremost, ask what they owe—and be honest about your financial history. This includes everything from credit card balances, student loans, mortgages, and even back taxes. Now that you're both making this lifetime commitment, this will reveal how you individually make financial decisions and create dialogue about how to tackle these debts while you're married.
Before marriage, the debts you have belong to you. So if you incurred $30,000 in student loan debt, then you're the only person responsible for it unless someone co-signed on that loan. But, once you tie the knot those debts will be handled as a team, so it's best to go in knowing what needs to be done.
Don't know where to begin? Start by tracking your monthly expenses so you'll know how much is paid toward your loans.
Will We Manage Our Finances Jointly or Separately?
This is the million dollar question. And, the key is to analyze the pros and cons.
One pro to having a joint checking and savings account is that you're both accountable for oversight, but a con could be that there's not as much flexibility to spend discretionary funds. So if one spouse likes to spend more than the other, then you'll need to work together to resist the urge to overspend. You'll also need to consider whether it's beneficial to file a joint income tax return or file separately going forward.1
Overall, this question could open the floodgates to even more questions, but it's necessary to ask from the get-go so you're both on the same page.
What Are Your Personal Financial Goals?
Does your honey daydream about jet-setting around the globe someday? At what age would they like to retire? Do they want to start their own business? The list goes on, but once you learn what they're passionate about, you'll understand their financial priorities and observe how they manage their money.
When Should We Start Family Planning?
This one's a biggie. If you see yourselves having children, then now's the time to explore your money-saving options. Depending on your circumstances, you'll need to ask yourselves these important follow-up questions:
If we can't conceive, is adoption a possibility? How about in vitro fertilization?*
How much can we save for childcare and basic needs without over-extending ourselves?
How much should we set aside a month for a college fund?
Who Will Be Our Beneficiaries?
The sooner the better when it comes to designating beneficiaries for your IRAs, properties, and other assets. Growing old together can be the best part about marriage, but if you both don't update this information, it could make financial matters messy when you and/or your spouse are no longer here.
For example, any primary and secondary beneficiaries you list on your retirement accounts supersede the instructions you have on your will, so make sure to include people you trust to handle your financial affairs and update your will so it consistently matches.
When the lines of communication are opened, you can work together to manage your money and develop a deeper understanding of each other's needs. Congrats again, and if you have questions, we're here for you!
Please consult a medical professional regarding fertility. Please consult an estate planning professional for more information.
1. Consult a tax professional for more information.