How to Travel on a Budget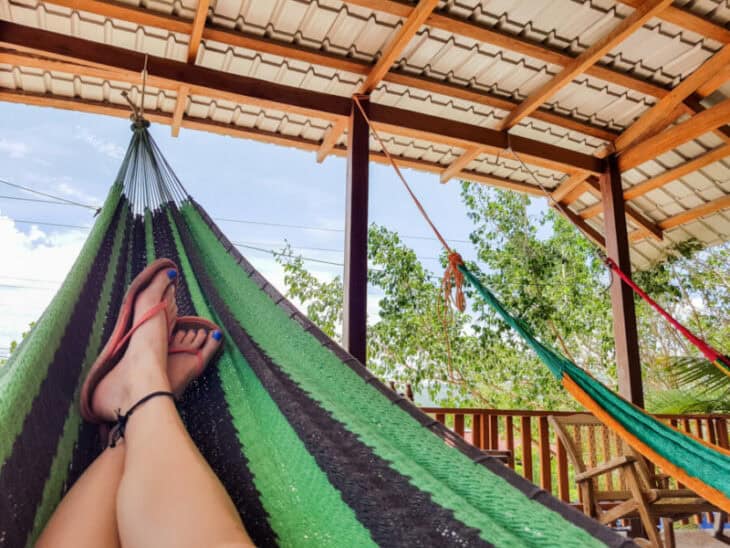 Dreaming of faraway places? Or maybe just a quick summer getaway? Whatever you have in mind, costs for pretty much every aspect of the trip are likely to be a lot higher this summer than they were before the pandemic. To help keep that summer vacay from busting your budget, we've got six money-saving travel tips to ensure you have a great time while still spending less.
1. Use airline miles and points creatively.
Many of us who sign up for airline frequent flyer programs never accumulate enough miles or points for a free flight, but that doesn't mean those perks have to go to waste. Most airline programs will also let you cash-in your miles or points for things like hotel stays, car rentals and more.
2. Make it a road trip.
If you nearly fainted looking into the cost of flying just about anywhere this summer, you're not alone. Airfares have gone through the roof, as demand has surged from individuals and families determined to make up for lost time from the pandemic lockdowns. So, consider skipping the airport madness and making your vacation a road trip instead.
If your day-to-day ride isn't ready for a long haul, renting a car or minivan can still be an affordable option. The rental car industry has bounced back from last year's crazy shortages, and it's now much less likely you'll have difficulty getting a reservation and should have a decent selection of vehicles.
A lot of people also report good experiences with TuroTM, which is like Airbnb TM for vehicle rentals, and often costs less than a traditional rental car.
3. Book an Airbnb or VRBO® instead of a hotel.
The hospitality industry has been particularly hard hit by the well-publicized labor shortages, which means services and amenities at many properties have suffered. So, this could be an ideal time to try alternatives to traditional hotels such as an Airbnb or VRBO property, which can be less costly and often have kitchen facilities (see Tip #4) that can help you save even more.
4. Ditch restaurant meals.
We get it. Sometimes the food is a big part of the vacation destination – we're talking about you, New Orleans – but you can still save serious cash by being smart about when and where you eat out. For pricey restaurants, think lunch instead of dinner. We also like to scope out the area to locate the local Costco TM or grocery store to pick up items that need minimal refrigeration if staying in a hotel or provide the fixings to cook meals at that vacation rental.
5. Jump on last-minute deals.
If you have the flexibility to take advantage of them, last-minute deals can still be a great way to realize a dream vacay. This is especially true for things like cruises and group tours, which often have random empty cabins or tour spaces that operators really want to fill as departure dates approach.
7. We've got discounts!
If a theme park, amusement park or museum is on your travel itinerary, you'll for sure want to sign up for BluPeak's TicketsatWork® program for members. It delivers some sweet discounts on those kinds of activities, as well as sporting events, plays, movie tickets and more.
Ready to take off for parts unknown?
Before you leave, it's a good idea to log into online banking or give us call to let us know your plans. We'll flag your account with travel dates and locations to ensure the unusual charges won't mistakenly cause your charges to be declined.
And, if you need some help putting together a plan to save up for your big trip or need more money-saving ideas, check out the many budgeting tips and personal-finance insights we share in the Financial Education & Counseling section of our site.
This information is provided for educational purposes only and is not intended to be financial advice. BluPeak does not endorse or recommend any specific service or provider identified in this posting. All examples are hypothetical and are for illustrative purposes. Must meet membership and account criteria. Mobile and data rates apply when using mobile banking. Insured by NCUA.
Turo is a trademark of TURO, INC.
Airbnb is a trademark of AIRBNB, INC.
VRBO is a registered trademark of HOMEAWAY.COM, INC.
Costco Wholesale is a trademark of COSTCO WHOLESALE MEMBERSHIP, INC.
TicketsAtWork.com is a registered trademark of Entertainment Benefits Group.
#     #     #