9 Tips to Help You Stay Safe & Save Money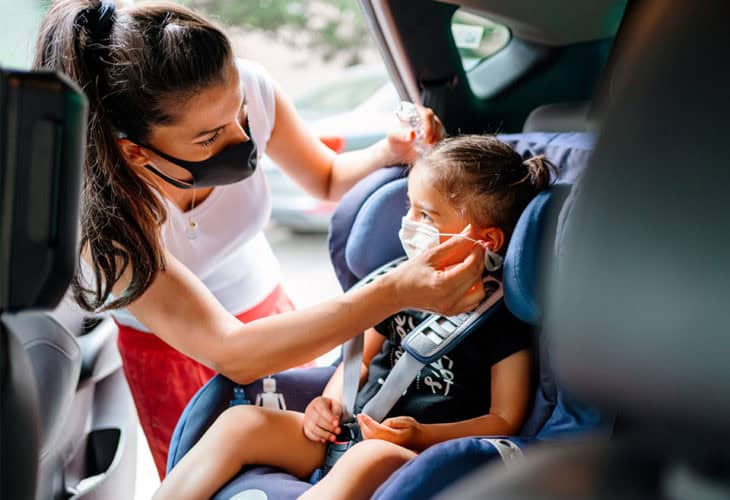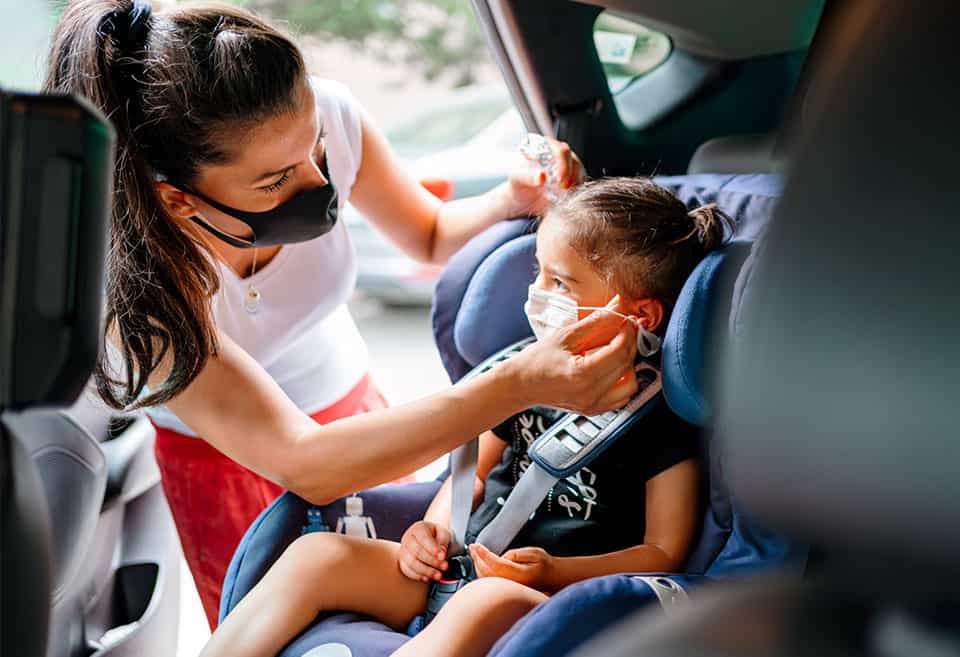 Like fireworks and backyard barbecue, road trips are a beloved summer tradition. And after months of quarantine and social distancing, the thought of heading out on the open road has never sounded better.
For many people, this year's summer travels will happen by car, and for good reason. According to Travel + Leisure, more than two-thirds of travelers feel that traveling by car is the safest option during COVID-19.
Still, health experts remind us that staying home is the safest way to prevent the spread of the coronavirus. If you're concerned about your own health or that of a loved one, or if a family member is experiencing COVID-19-like symptoms, it's best to stay home.
If you're planning to venture out, take steps to stay safe on the road while also protecting your budget. These risk-reducing and money-saving tips can help.
1. Have a Plan
For many travelers, spur-of-the-moment detours and unplanned visits to attractions are part of the fun of road trips. But this year, you'll want to have everything planned out in advance because many businesses and attractions may be closed, have modified hours, or have other restrictions. Whether you're heading up the coast or across the country, figure out your route beforehand and know where you'll stay each night.
2. Have a Budget
Right now, gas prices are the lowest they've been in years, but there are still plenty of ways to overspend on vacation, from visiting pricey attractions to stocking up on souvenirs. Careful budget planning will help you worry less about your finances, so you can enjoy your time more. If traveling with friends, make sure everyone's clear about how you'll divvy up the expenses.
3. Know the Rules
The reopening process, and the rules that come with it, may vary from place to place. Before you hit the road, visit the COVID-19 information web pages of the states and communities you're visiting to learn about:
Safety guidelines you'll need to follow
Rules for specific businesses and attractions, as well as which ones are closed
Areas experiencing an increase in virus cases
Also, if you've arranged overnight accommodations, find out what rules and cleaning protocols are in place and learn about their cancellation policy. It's also worth looking up restaurants and rest stops along your route to make sure they're open.
4. Get a Tune-up
Nothing stops the fun like a car that won't start. If you're planning a major trek, bring your vehicle to a mechanic for a pre-trip inspection and tune-up to avoid trouble down the road. This will save you the stress and hassle of making repairs far from home, particularly when it may be harder to access repair services. AAA has more tips about prepping your car for summer travel.
Is your car starting to show its age? If your budget permits it, consider renting a vehicle just for your trip to ensure a smoother, more dependable ride.
5. Gear Up
Make a list of everything you'll need, like clothes, toiletries, and outdoor gear, and don't forget these essentials:
Safety items including disinfecting wipes, masks for everyone in the car (plus backups), hand sanitizer, a thermometer, a first-aid kit, and a travel-sized container of laundry detergent (for cleaning cloth masks)
A roadside emergency kit including an extra cell phone charger, a small toolkit, flares or triangle reflectors, tire tools and a spare tire, jumper cables, a blanket or space blanket, and a flashlight with extra batteries
Plenty of healthy, filling snacks like fresh or dried fruit, nuts, and trail mix, as well as your own water, so you can avoid depending on overpriced rest-stop food
While you want to pack all the essentials, avoid overpacking. The heavier your car, the lower its gas mileage.
6. Don't Take a Vacation from Safety
Basic safety practices for avoiding COVID-19 still apply on the road. Be sure to follow the guidance of the Centers for Disease Control and Prevention (CDC) and other health experts by practicing social distancing, washing hands frequently, and wearing a mask when you're around others. When stopping for gas, it's a good idea to first wipe down the pump handle and keypad with a disinfectant wipe.
7. Research Ways to Save
A little research could help you find great deals on hotel stays and attractions. See what businesses are offering travel deals online and use an app like GasBuddy to help you make the most of your fuel budget.
8. Enjoy the Great Outdoors
Outdoor activities make it easier to avoid crowds and the coronavirus, and they're often the most fun. Whether you're into hiking, fishing, camping, or visiting the local beaches, make exploring the outdoors central to your plans (but have a backup plan for inclement weather).
America's National Park System offers some of the most spectacular scenery of all, but be careful of overcrowding. Before visiting a park, look it up online to find out about any restrictions or policies that are in place.
If, during your trip, you plan to hit multiple parks that are run by the National Park Service, consider investing in an annual pass instead of paying the entrance fee at each park. With entrance fees at some popular parks as high as $35 per vehicle, you could make up the cost of the $80 pass with just a few visits.
9. Make Safer Purchases
It's a good idea to bring a little cash on your trip, just for emergencies, but it's also wise to rely on your credit or debit card for your expenses on the road. That's because these cards add extra protection against theft and fraud while making it easier to track your spending. Also, you can easily add your BluPeak Credit Union credit or debit card to your phone's Mobile Wallet for safer, touch-free purchases at any business that accepts contactless payments.
Heading out of state? Give us a heads up about your travel plans. We'll add a record to your account and share it with our fraud detection system. Then, when you make a transaction that is atypical for your spending patterns, it won't trigger a block on your card.