7 Ways To Improve Your Financial Fitness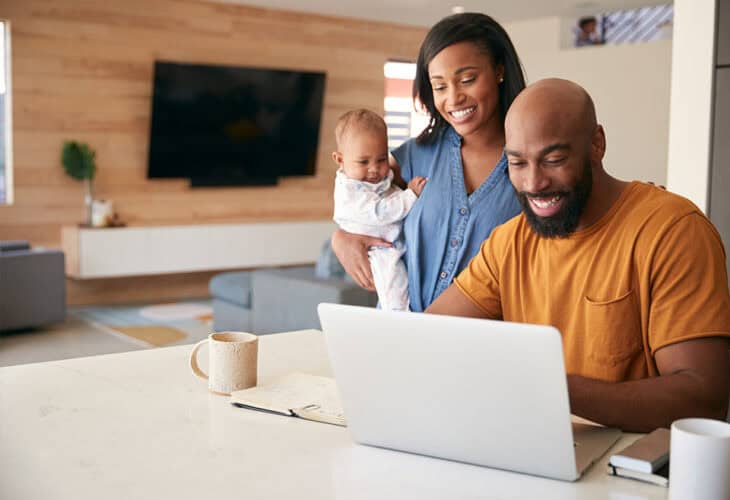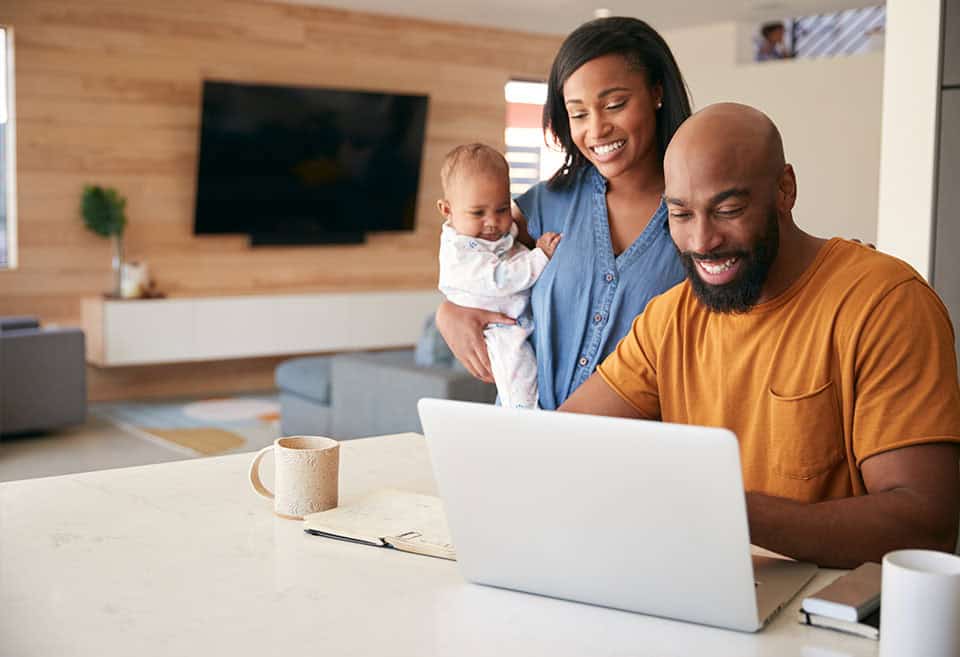 Hello, 2022! The beginning of a new year is always a great time to set new goals and do some financial planning. If one of your New Year's resolutions is to improve your personal finances, we can help you get out of debt, strengthen your credit score, and start saving more money this year.
Keep reading to learn some simple ways to get 2022 off to a positive start.
Set Real Savings Goals

A lot of people say they want to "save more," but you're more likely to reach your goals if they are measurable and you set a deadline to achieve them. Try setting SMART goals—SMART is an acronym that stands for Specific, Measurable, Achievable, Relevant, and Time-Based. What exactly are you saving for, how much would you like to save, and what's your ideal timeline to reach your goals?
Start small with a realistic goal, such as "save $500 in an emergency fund by April," and you'll be motivated to continue saving as you watch your account balance grow. Other common savings goals include saving for an upcoming vacation, saving for a down payment to buy a house, saving for college, or saving for retirement.
Review Your Budget
Take a careful look at your monthly spending and see if there are any areas you could cut back on or find alternatives for. For example, you might notice that your weekend brunch habit is adding up. The next time you plan a get-together, suggest going on a hike or other low-cost activities to get quality time with your friends without breaking the bank.
Sometimes, more drastic measures are needed to make your budget work. If you're serious about saving, you might need to get a roommate or downsize to a more affordable car. Take the money you would have spent and redirect it toward your savings goals instead.
If you don't already have a budget, our easy online Money Management tools can help you track your expenses and create a personalized spending plan.
Build an Emergency Fund
Experts recommend saving at three to six months' worth of expenses in your emergency fund. If you're self-employed or have many financial obligations, consider increasing that amount if you can. Keep your money in a separate savings or money market account. You want the money easily accessible in case of emergency, but not sitting in your checking account where it may not be earning dividends—and where you might be tempted to spend it.
If you have a job loss or medical crisis or need urgent home or car repairs, that's what your emergency fund is for. It's NOT for concert tickets to see your favorite band or those designer shoes you've been drooling over. If you have a true financial emergency, tap into your savings without guilt. Then, when you get back on your feet, focus on replenishing your emergency fund back to its original amount.
Pay Yourself First
Treat your savings like a bill that must be paid and work backward to figure out how much you should be saving each month. For example, if your goal is to save $3,000 this year, divide that amount by 12 and you'll get $250/month. If you get paid biweekly, you'll need to put aside $125 from every paycheck.
You can easily set up automatic recurring transfers to your BluPeak Credit Union Savings Account in Online or Mobile Banking.
Get Out of Debt
Make getting out of debt a priority this year. Focus on repaying your existing debt obligations, like credit cards, without incurring any more charges. If your budget allows, commit to paying more than the minimum payment each month to help speed up your progress and become debt-free sooner.
For larger amounts of debt, you'll want to adopt a debt repayment strategy that works for you. You can try the snowball method, which focuses on paying off your card with the lowest balance, or the avalanche method, which tackles outstanding debt with the highest interest rates first.
Consider using a low-rate personal loan for debt consolidation if you carry a lot of balances with high-interest rates. You'll typically save on interest payments, plus you'll have the added benefit of needing to make a single monthly payment instead of having to remember multiple due dates every month.
Build or Improve Your Credit
If your goals include buying a new car or home in the future, a strong credit score can help you get a loan with better rates and terms. A secured credit card, which uses your savings as collateral, is a great way to get started building—or repairing—your credit. Just remember to pay it on time every month, since late payments will negatively affect your score.
Improve Your Health
Since studies show that financial and physical wellness are linked, here are a few easy ways to get healthier in the new year. Incorporate a few of these tips and enjoy the payoff of better health and more savings!
Stop drinking soda and drink at least eight glasses of water a day. It's better for your health and your budget.
If you have a desk job, make it a habit to get up and stretch every 30 to 60 minutes throughout the day. Set your alarm if you have to.
Beat the afternoon slump with a quick burst of physical activity. Do jumping jacks or burpees for one minute to get your blood flowing.
Sleep is crucial to your health. Go to bed at the same time every night and try to get at least seven hours of shut-eye for optimum benefits.
Lastly, here's a bonus tip: Cultivate an attitude of gratitude. Improving your financial well-being is an ongoing process, and every step you take toward reaching your goals should be acknowledged. Go ahead and celebrate small milestones along the way—you deserve it!
How We Can Help
At BluPeak Credit Union, we're committed to helping our members build successful financial futures. That's why we offer free financial education resources on debt management, credit counseling, and a variety of personal finance topics to help improve your financial wellness and achieve your goals.
This information is provided for educational purposes only and is not intended to be financial or health advice. Must meet membership and account opening criteria. All loans subject to credit approval. Mobile and data rates apply when using Mobile Banking.