4 Key Advantages of Being in a Credit Union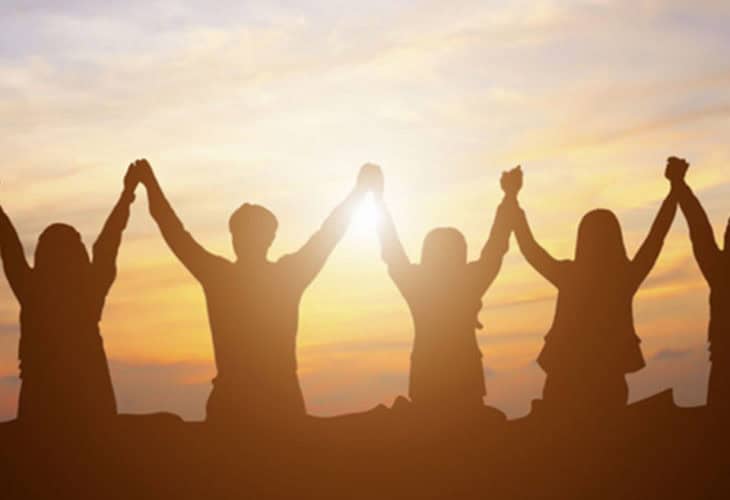 Do you remember the "duck test"? "If it looks like a duck, swims like a duck and quacks like a duck, then it's probably a duck." Could this reasoning also apply to your financial institution?
"If it holds money like a bank, lends money like a bank, and has its own ATMs like a bank, then it's a bank."
Nope. Not if that financial institution is a credit union.
Sure, credit unions and banks have similarities. First and foremost, they're both financial institutions that offer secure, insured accounts to at least $250,000 (by the NCUA and FDIC, respectively). Both generally offer a good array of checking and savings account options, loan services, and other products. Both provide 24-hour online banking, apps, and an ATM network. And in many cases, both support their communities with sponsorships, charitable giving, and organizational involvement. But credit unions have a number of unique features that have made them the financial partner of choice for millions of people across the country. Here are four key advantages of banking with a credit union:
1. They're Not-For-Profit
Your local credit union is a not-for-profit financial cooperative. In other words, credit unions are 100% member owned. That's why you're asked to "join" a credit union.
2. Members Are in Charge
Each credit union member, regardless of the size of that individual's accounts, owns one share of the credit union, and therefore, has an equal vote regarding decisions of the credit union. Governance is controlled by a volunteer board of directors, who are elected by their member peers. At BluPeak Credit Union, our board members serve three-year terms. Whereas banks are governed by a paid board of directors who act on behalf of stockholders.
3. Better Rates and Minimal Fees
One of the best benefits of a credit union is that they exist to serve their members. Therefore, the credit union's "profits" are shared with only the members. Credit unions pay those earnings back to members in the form of lower rates on loans and credit cards, and higher dividends on deposit accounts like term certificates, checking, Money Market, and savings accounts. Better rates and fewer fees mean it's more affordable to buy a car or home, and easier to grow your savings.
4. Community Focus
Credit unions like BluPeak Credit Union keep money in the community through local lending and deposits. Your deposits are directly helping your neighbors afford their first homes and reach financial goals. In other words, your membership creates opportunity right where you live. It's nice to know that your money stays in the community.
You'll always know a financial institution's priorities when you figure out what they do with their earnings. If you're looking to partner with a financial institution that puts members first, look no further than the credit union that's been trusted by Californians for decades.
BluPeak Credit Union is 60,000 members strong, and our exceptional financial products and dedicated team are here to support everything from your simplest financial needs to your biggest dreams. Find out if we're the best credit union for you. Call our Member Service Team, or better yet, "duck" into a branch. We'll be glad to see you.