How to Save Money During the Holidays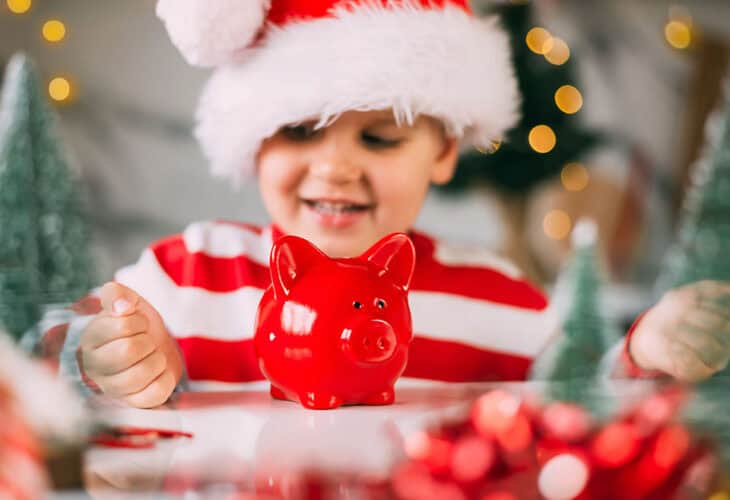 Seems like forever since we all had a "normal" holiday season, right? So, you're not alone if you're super-excited about celebrating, but also wondering how to keep to a holiday budget that still delivers the festive factor for the whole family. Check out our holiday budgeting tips and family holiday ideas for a season to remember that won't break the bank.
1. Start by Creating a Holiday Budget
From gifts to decorations to greeting cards and festive family meals, it's easy to get carried away and overspend. Before you start shopping, establish a spending cap for each category of your holiday budget. Not sure what your limit should be? You can always dig into last year's statements and tally up how much you spent, but BluPeak Credit Union's Money Management tool in Online Banking and in our mobile app is an even quicker way to view your categorized spending at-a-glance.
2. Make a List
You know how you always pick up impulse items if you hit the grocery store without a shopping list? Well, the same thing happens if you do your holiday shopping without a list and confirmed dollar limits. Outsmart retail temptations and online shopping algorithms by thinking through all of your purchases before you hit the mall or go online to snag the best deals.
3. Make Memorable Gifts
A recent poll found that 21% of Americans plan to spend less this holiday than in 2020, so you may find family and friends will be thrilled at the idea of switching up your gift traditions – whether that's simply setting a lower spending limit for gifts or doing something entirely different. Think affordable crafting, using tools and materials you have around the house. And instead of hiring an expensive professional photographer, bring out the tripod and use your smartphone to snap a themed family photo. Baking cookies or other goodies as gifts and hanging ornaments on your houseplants instead of buying a holiday tree are other budget-friendly activities that will also create lasting memories.
4. Try a Gift Exchange
Have a large family? Gift exchanges are a great way to go! Simply draw names, or make it even more fun with a White Elephant, Secret Santa or other game with a spending limit. Or consider a hybrid approach with extended family, where everybody buys gifts for the children while the adults draw names.
5. Start a Holiday Volunteering Tradition
Give the gift of your time. Volunteering during the holidays can make just as a big a difference in peoples' lives, and can be a great way to help children learn the spirit of the season. Not sure where to start? Think about getting the family together for an afternoon of packaging produce at your local food bank, or delivering groceries or meals to those in need. Or maybe contact a local house of worship or senior center and ask how you can help.
6. Find Free Holiday Events
Now that in-person events are a thing again, look for free options the whole family can enjoy. Go to your local newspaper website and area tourism bureau sites for lists of local parades, tree lightings, street fairs and more. Here are some options for the San Diego, Berkeley and Davis areas.
With these holiday budgeting tips and budget-friendly family holiday ideas, you can make your money go farther while creating fun, new traditions to make the season even more special!
This information is provided for educational purposes only. Must meet membership and account opening criteria. Mobile and data rates apply when using Mobile Banking.