6 Ways to Make a Difference in Our Community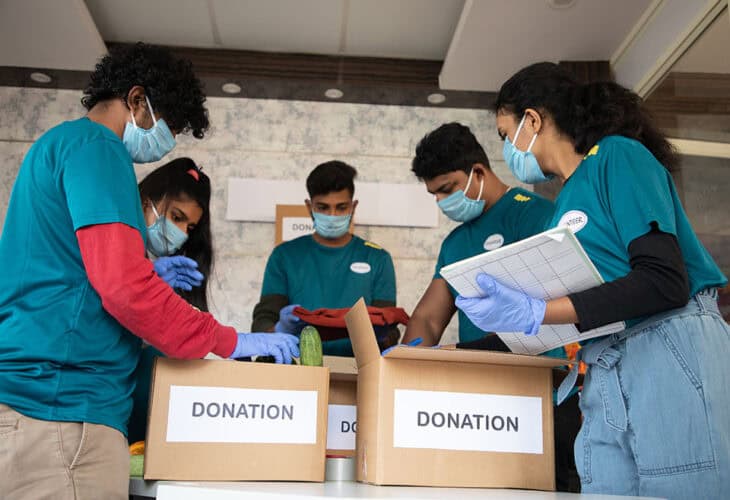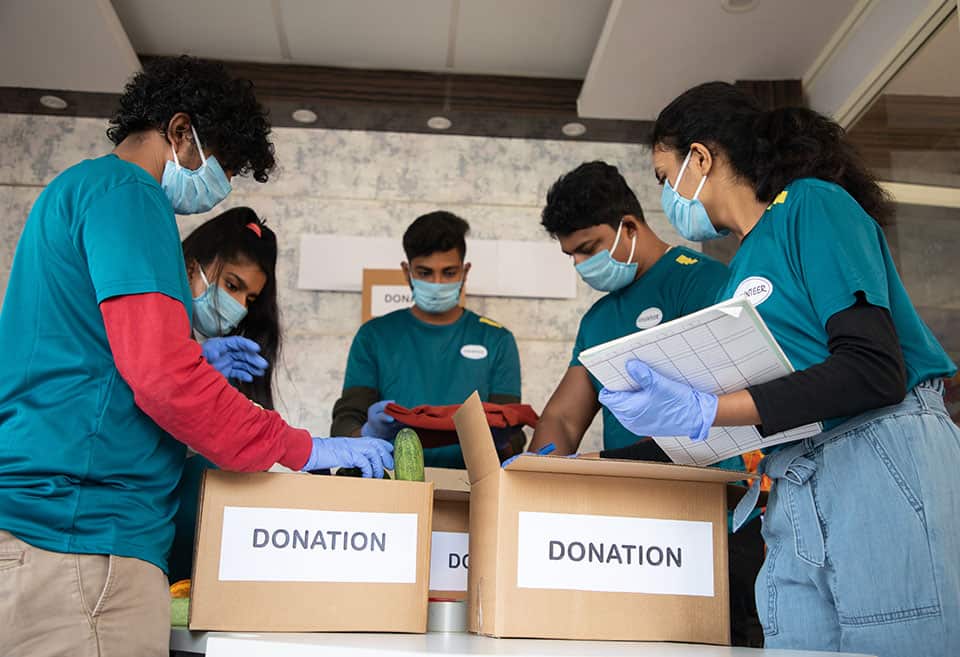 In his life, Dr. Martin Luther King Jr. showed that deep beliefs and a spirit of service can change the world. In honor of his birthday this month, here are some ways you can continue his legacy and give back to our community. Happy volunteering!
Note: be sure to check with the organization about any COVID-related safety guidelines that may be in effect.
1. Serving Seniors
Serving Seniors is a San Diego-based nonprofit organization serving low-income adults age 60 and above. It is committed to helping seniors in poverty live healthy and fulfilling lives, and it helps vulnerable, at-risk older adults with affordable housing and health and social services. Serving Seniors is also the largest provider of meals to seniors in the county.
How you can help:
Make a tax-deductible one-time donation or recurring monthly gift to help provide meals, housing, and vital services to seniors in need.
Help serve meals and assist with dining room operations.
Distribute supply kits and donations to seniors.
Donate needed items from their wish list.
Find other in-person and online volunteer opportunities here.
2. Feeding San Diego®
Approximately one in three people in San Diego experience nutrition insecurity, defined as the lack of reliable access to sufficient quantities of affordable, nutritious food. Feeding San Diego is a nonprofit committed to ending hunger through food rescue. By rescuing surplus food from grocery stores, hotels, restaurants, farms, and other food donors before it goes to waste, Feeding San Diego—along with its network of local community distribution partners—serves millions of meals to people facing hunger throughout San Diego County.
How you can help:
3. San Diego Blood Bank
The San Diego Blood Bank serves hospitals in Southern California, including trauma centers and neonatal intensive care units. The blood bank must collect more than 350 units of blood each day to treat local patients with life-threatening medical conditions including cancer and other blood disorders, severe burns, and organ transplants.
How you can help:
4. YMCA™ Youth and Family Services
The YMCA is the nation's leading nonprofit committed to strengthening communities through youth development, healthy living, and social responsibility. YMCA Youth and Family Services provides direct service and support to more than 15,000 people in San Diego County each year to make sure that everyone, regardless of age, income, or background, has the opportunity to learn, grow, and thrive.
How you can help:
5. San Diego Humane Society®
San Diego Humane Society, an open-admission shelter, has helped San Diego become the largest city in the U.S. to keep healthy and treatable shelter animals from being euthanized. It provides shelter, veterinary care, behavior training, and adoption services for more than 40,000 animals in our communities annually.
How you can help:
6. California Fire Foundation
Throughout the state, California's wildfires have become increasingly destructive. Each year, firefighters work hard on the front lines to contain these fires, often at great cost. The Sacramento-based California Fire Foundation provides vital services to families of fallen firefighters, firefighters, and the communities they protect. They could use our support, so that they can continue to support the heroes who help keep us safe.
How you can help:
Make a tax-deductible donation to help commemorate fallen heroes, offer scholarships to children of fallen firefighters, provide aid to victims of fire or other natural disasters, and provide fire safety resources to underserved communities across California.
Purchase a California Firefighter license plate. A portion of the proceeds from the sales of these specialized license plates go toward the maintenance and upkeep of the California Firefighters Memorial, located in Sacramento's historical Capitol Park.
Buy items from the California Fire Foundation's online store. All items are made in the USA, and 100% of the profits benefit the foundation to further its mission.
As a member-owned, not-for-profit credit union, BluPeak Credit Union is passionate about making a difference in people's lives and supporting causes we care about. See how our Dream Makers have been busy transforming lives by making dreams happen.
BluPeak Credit Union does not officially endorse any third party organizations. It is the responsibility of each consumer to determine the quality of the organization and the safety of an activity. For tax-related questions, consulate a tax provisional.
Feeding San Diego is a registered trademark of Feeding San Diego. SAN DIEGO HUMANE SOCIETY is a trademark of San Diego Humane Society & SPCA. YMCA is a trademark of NATIONAL COUNCIL OF YOUNG MEN'S CHRISTIAN ASSOCIATIONS OF THE UNITED STATES OF AMERICA.