9 Black Californians Who Have Led the Way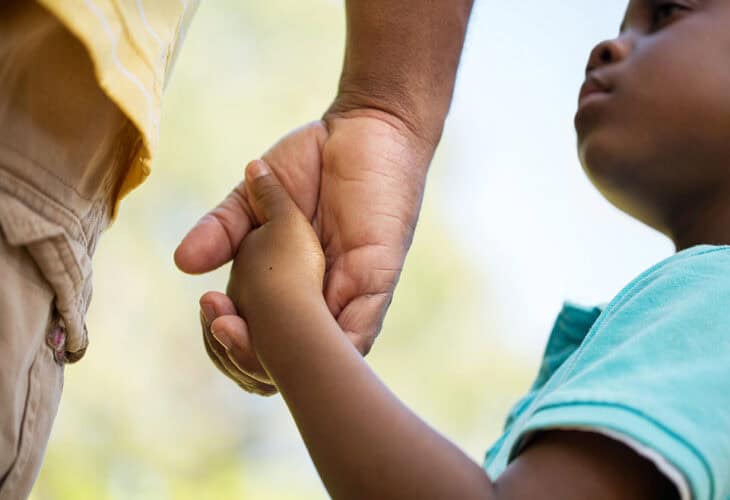 February is Black History Month. It's a time to learn about and celebrate the crucial role that African Americans have played throughout our country's history. Our home state of California has been home to many influential Black people whose lives and achievements have helped shape the world we live in.
Here are nine truly inspiring Black Californians. The list includes government leaders, celebrities, and a few names that may be new to you, both from the past and present. Read on to see how each of these Californians made history in their own way.
1. He Fought to Create a More Just Society
James M. Lawson, Jr. (1928–present) is a pastor, professor, and activist who played an important role in the Civil Rights movement. Inspired by the idea of nonviolent resistance, he helped lead efforts to challenge unjust laws in the segregated South along with other civil rights leaders like Martin Luther King Jr.
Fact: Lawson helped train many prominent civil rights activists. Their protests, including sit-ins at lunch counters, brought national attention to the racist practice of segregation.
2. Her Words Inspired Us
Writer Maya Angelou (1928–2014) may be best known for her 1969 autobiography, I Know Why the Caged Bird Sings, or for being the first African American woman to read a poem at a presidential inauguration. Here's something you probably didn't know: At 16, she became San Francisco's first Black streetcar conductor.
Fact: Add this to Angelou's list of accomplishments. She also has her own quarter.
3. She Won Her Freedom and Built Up Her Community
Bridget "Biddy" Mason (1818–1891) was brought to California as a slave. In Los Angeles, she gained her freedom in a courtroom in 1856, seven years before President Lincoln's Emancipation Proclamation. Working as a nurse and midwife, she saved up to start her own business ventures—becoming one of the first Black women to own land in LA—and shared her success with her community.
Fact: As a nurse, Mason risked her life to care for others while working on the front lines of the smallpox epidemic.
4. He Made Waves as a Surfer
Though he passed away at a young age, Nick Gabaldón (1927–1951) made his mark on California's surf culture as one of the earliest known surfers of Black and Latino descent.
Fact: He grew up in a segregated society where Black people weren't allowed on many public beaches. That didn't stop him from pursuing his passion. He taught himself to surf using a paddleboard he borrowed from a lifeguard.
5. He Was an Icon of the Silver Screen
Actor and director Sidney Poitier (1927–2022) became a movie legend and made his mark on our culture with groundbreaking films that took on important discussions about race in America. In 1963, he became the first Black person to win the Academy Award for Best Actor.
Fact: Movies were only part of his story. Poitier also served for 10 years as the ambassador from the Bahamas to Japan.
6. She Brought Tennis to New Heights
Serena Williams (1981–present) grew up practicing tennis on the public courts of Compton. She's been racking up victories ever since, including dozens of Grand Slam titles and multiple Olympic gold medals. Off the court, she's a philanthropist who is dedicated to advancing breast cancer research and education.
Fact: Williams started playing tennis professionally when she was 14.
7. He Was a Trailblazing Lawmaker
Los Angeles business owner and civic leader Frederick M. Roberts (1879–1952) made history when he became the first Black person to hold a statewide office on the West Coast, withstanding a tough election and racist attacks from his main rival. He joined the California Assembly in 1918, at a time when his hometown of Los Angeles had a population that was less than 3% Black.
Fact: Roberts was also the first Black student to graduate from Los Angeles High School.
8. She Is America's First Black Vice President
Vice President Kamala Harris (1964–present) was born in the Bay Area, and she has achieved quite a few firsts in her political career. She was the first African American and first woman to become California's attorney general and as we all know rose to be the first woman and the first African American and South Asian American to hold the office of Vice President of the United States.
Fact: In 2019, Harris branched out from politics to write a popular children's book.
9. She Built a Business Empire
There's a lot we don't know for sure about Mary Ellen Pleasant (1814–1904), who was one of the most influential Black women in San Francisco during the Gold Rush era. What we do know is that she was a savvy (and wealthy) investor who gave generously to her community. Not one to accept injustice, Pleasant sued a streetcar company for refusing to serve Black people, a case that went all the way to the state's Supreme Court.
Fact: As a passionate abolitionist, Pleasant used her resources to help others escape from slavery through the Underground Railroad.
There's So Much More to Learn
Join the conversation and learn more about African American history and many of the great Black leaders throughout history. Check out this  2022 Black History Month Virtual Festival throughout the month of February.