The Role of Women in the Credit Union Industry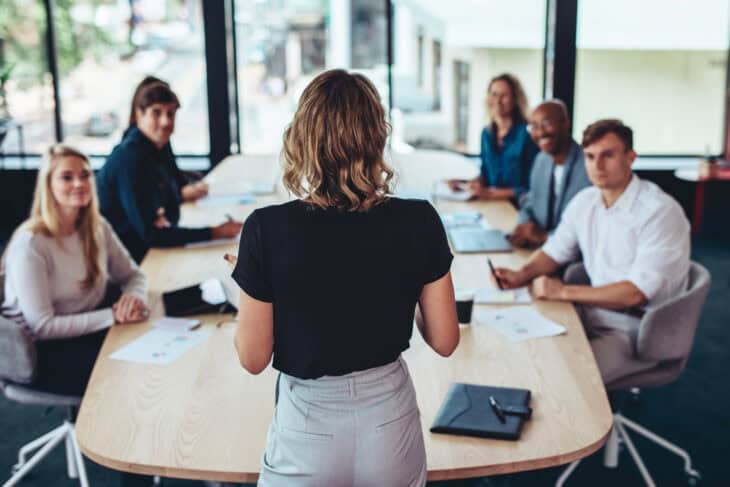 What would you think if a woman applied for a mortgage and the financial institution was told she needs a male relative to co-sign for her?
We know, that sounds beyond crazy, but believe it or not there are plenty of women living today who had that experience. It wasn't until 1972 that the federal Equal Credit Opportunity Act made it illegal to discriminate in lending based on sex, marital status, race, color and other traits.
In honor of International Women's Day, we're taking this opportunity to acknowledge female leaders who helped shape the credit-union movement long before the traditional banking system saw women as viable solo customers.
Credit Unions Provide Financial Services for Average Folks
The earliest origins of credit unions can be traced to the mid-1800s in Germany, where these cooperative financial institutions provided the middle class with an affordable alternative to high-cost money lenders. Back then, the mainstream financial system catered strictly to the 1%. It wasn't until 1908 when the first U.S. credit union was formed. And it wasn't until 1934's Federal Credit Union Act that credit unions really took off, and two phenomenal, pioneering women played pivotal roles in that growth.
Louise McCarren Herring (1909-1987): Mother of Credit Unions
For her work during the earliest days of the credit-union movement during the 1930s, Louise McCarren Herring is known as the "Mother of Credit Unions." As the first managing director of the Ohio Credit Union League, this credit union dynamo had a hand in establishing 500 credit unions across that state, beginning with 14 credit unions established to serve her own first employer, the Cincinnati-based Kroger® Company grocery store chain. In honor of her many contributions and "people helping people" commitment, the Ohio Credit Union League provides scholarship grants for continuing credit union professional education, tri-annually awards a credit union lifetime achievement award, and more. The Credit Union National AssociationTM (CUNA), which Herring helped found, also honors her legacy with the Louise Herring Philosophy-in-Action Member Service Award.
Dora Maxwell (1897-1985): Founder of Hundreds of Credit Unions
Like Herring, Dora Maxwell helped to organize hundreds of credit unions during the movement's early days, and was also a founder of CUNA. Dedicated to growing the movement, she served in many local, regional and national roles within CUNA and other credit-union organizations.
She also embodied what has become well established as a key difference between credit unions as not-for-profit financial cooperatives, and traditional for-profit banks – that is, a commitment to community and social responsibility.
Recognizing Maxwell's passion for community service and her work with organizations on behalf of those under-resourced, CUNA annually awards the Dora Maxwell Social Responsibility Community Service Award to a credit union or credit-union group for its social responsibility projects within the community.
How Are Women Carrying on the Legacy?
With such esteemed historical figures, you might be wondering how credit unions today are carrying on that legacy. If you're a member, you'll be proud to learn credit unions are way better than other financial-services organizations at providing opportunities for women to pursue leadership roles.
In fact, a recent CUNA study found a majority of credit unions (51%) have female CEOs, compared to a paltry 3% of banks. A Deloitte Insights study delivered similarly disappointing results as of June 2021, reporting women as holding just 4% of CEO positions within S&P 500 financial-services institutions.
Credit unions also do a much better job than banks at ensuring female representation on their boards. According to CUNA, women hold 33% of credit union board positions, but just 16% of bank board positions.
Still, from where we sit, even credit unions have a ways to go to achieve actual gender parity and we at BluPeak are actively working to attract and retain diverse and inclusive leadership among both employees and volunteers.
CUNA is a trademark owned by Credit Union National Association, Inc
Kroger is a registered trademark of The Kroger Company of Michigan.
Insured by NCUA