Using Mobile Check Deposit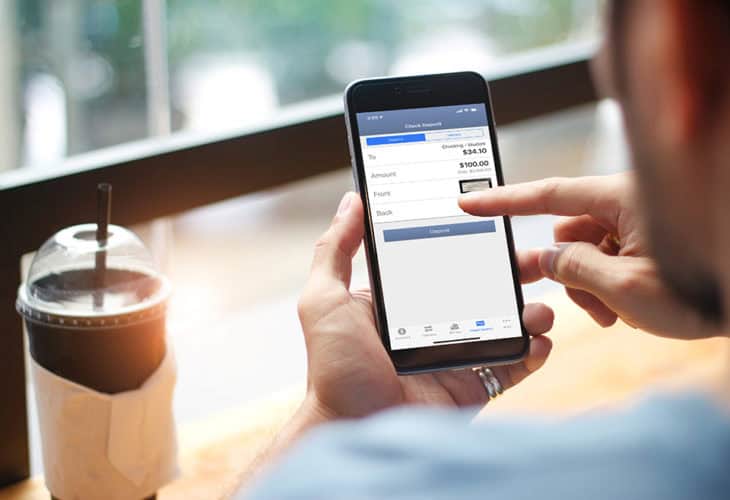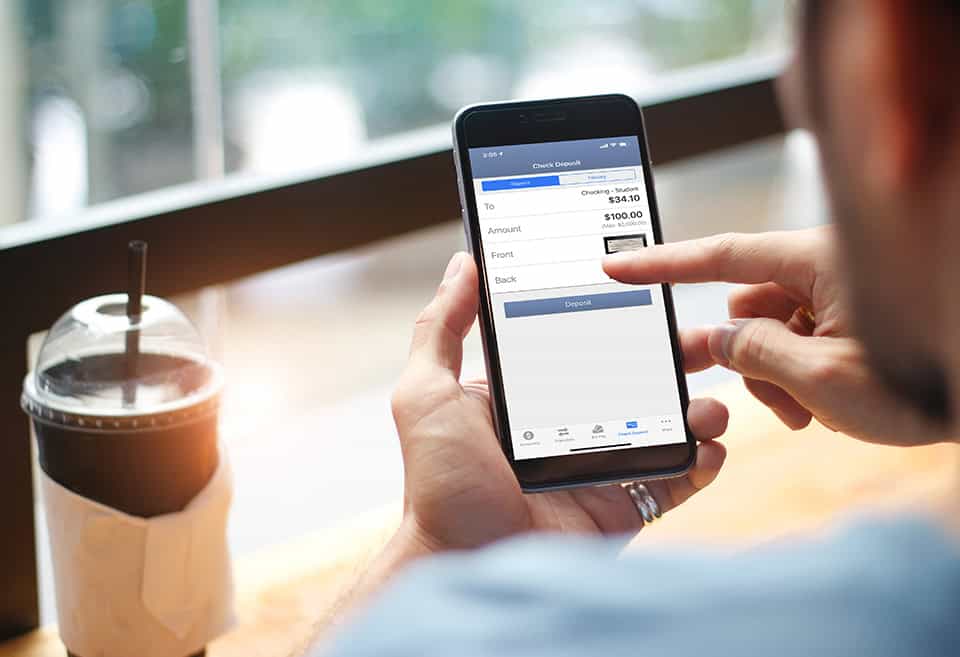 Are you among the tens of millions of Americans who use Mobile Banking to easily and securely manage money on the go? One of the most exciting, convenient features of Mobile Banking is Mobile Check Deposit, which lets you use your smartphone to deposit money from anywhere.
We love seeing members at our branches, but we also know that sometimes your day is too packed to come see us – and sometimes you'd just rather not leave the couch. If you're new to Mobile Deposit (or new to it at BluPeak Credit Union) here are some answers to common questions about Mobile Check Deposit and some tips to make your next deposit go smoothly, so you can get back to living your life.
What Do I Need?
If you have a check to deposit and a smartphone with secure internet access, you have everything you need to make a mobile deposit! If you haven't already done so, download the BluPeak Credit Union app from the App Store® or Google PlayTM and log into or enroll in Digital Banking.
Before you deposit your check, be sure to sign the back and write "For Mobile Deposit only at BluPeak Credit Union" under your signature. This helps prevent fraud – and it will help you remember that you already deposited the check.
How Do I Make a Mobile Deposit?
Making a mobile deposit takes just a few seconds. All you have to do is:
Log in to your BluPeak Credit Union Mobile Banking app and tap "Check Deposit"
Enter your check amount and select the correct BluPeak Credit Union account
Take a photo of the front and back of your signed check
Confirm details and click "Deposit"
That's all there is to it!
How Do I Take a Good Photo of My Check?
You don't need to be a professional photographer to deposit a check, but it helps to keep these tips in mind:
Find good lighting.

 If it's too dark, your check won't photograph well and the app may have trouble reading it.

Place your check on a dark surface.

 The contrast between a light-colored check and a dark surface will make your check easier to read.

Position your phone correctly.

 Hold your phone directly over your check, instead of at an angle, to make the check easier to read.
Is Mobile Deposit Secure?
Yes. At BluPeak Credit Union we build the same level of protection into Digital Banking as we do into the rest of our banking services. You can feel confident that your accounts, and your money, are safe with us.
Still, you can never be too careful. Many of the same things you do to keep other kinds of personal information safe online are also best practices when it comes to banking from your phone. For example:
Keep your info private.

 Don't share your Mobile Banking username or password with anyone. Scammers often make calls and send out emails and texts posing as financial institutions and asking people for their bank account information. But financial institutions like BluPeak Credit Union will never contact you unsolicited to request sensitive financial information.

Avoid public Wi-Fi.

 Public Wi-Fi can be convenient, but it can also be vulnerable to hackers. Wait to use your Mobile Banking app until you get to a location with secure, password-protected internet access.

Update your app. 

When an update becomes available, download it right away to keep your security features up to date.

Use technology to your advantage.

 If your phone has security features like fingerprint ID or facial recognition technology, use them to add an extra layer of security.

Log out. 

When you're done using the Mobile Banking app, log out of it.
Making Our Members' Lives Easier
At BluPeak Credit Union we want to help you spend less time banking and more time pursuing your dreams. Download our Mobile Banking app for iOS or Android and you'll find that Mobile Check Deposit is just one of its convenient features. With our app, you can also:
Check account balances and history
Pay bills from your mobile device
Transfer money between BluPeak Credit Union accounts
Find an ATM or branch
View eDocuments
BluPeak Credit Union has always been in your corner. Isn't it time you put us in your pocket, too? Learn more about our Digital Banking.
Mobile and data rates apply when using Mobile Banking. Deposit up to $5,000 per day. Mobile check deposits are subject to verification and may not be available for immediate withdrawal. Other restrictions apply. The App Store is a registered trademark of Apple Inc. Google Play is a trademark of Google LLC.