Manage Money Quickly & Safely with Digital Banking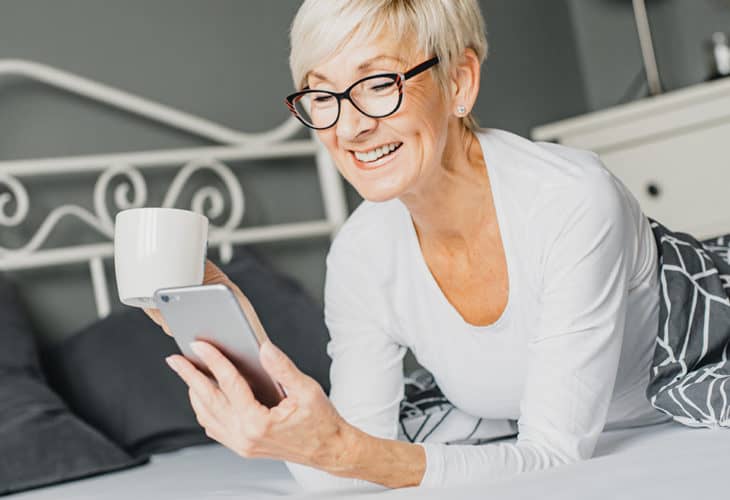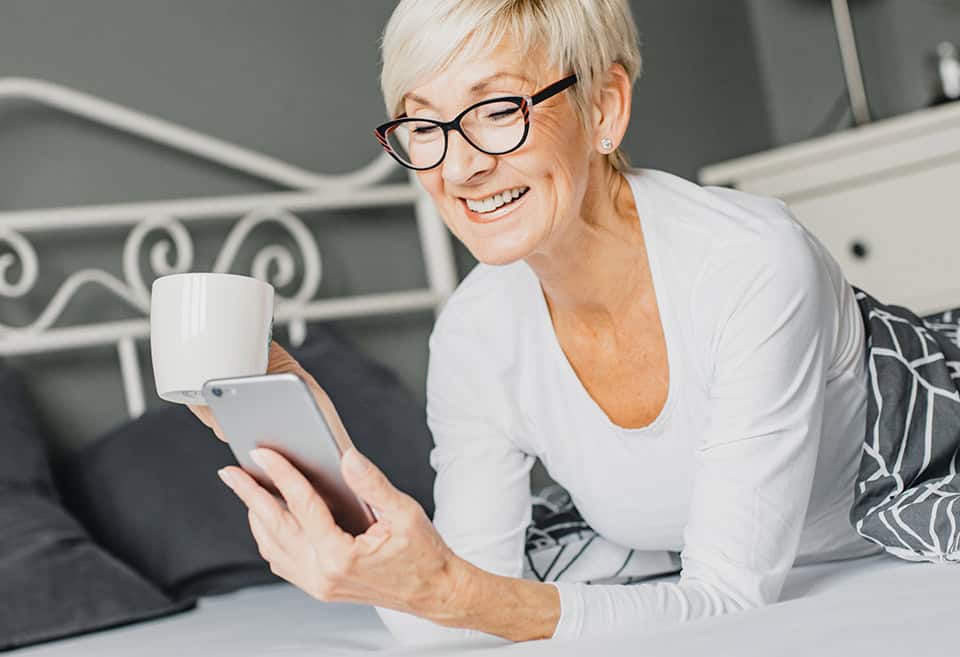 You may be spending more time at home in order to stay safe and help fight the spread of COVID-19, but that doesn't mean you have to go without the banking services you need. Even with limited branch access, our free Online Banking and Mobile Banking App let you manage your accounts quickly, from the comfort and safety of home.
New to Digital Banking? See how easy it is to get started.
Keep an Eye on Your Money
With Digital Banking, you can view all your BluPeak Credit Union accounts in one place, making it easier to check balances and review your transaction history anytime you want. You can also transfer money from one BluPeak Credit Union account to another or to accounts you have with other financial institutions.1 And with eDocuments, you can securely access and download statements and other important documents.
Bank Securely
Keeping your accounts and information secure is one of our biggest priorities, so both our Online Banking and Mobile Banking App use state-of-the-art encryption. Our app is also Touch and Face ID® enabled for an extra layer of protection in case your phone is lost or stolen.
Want to make sure you always know where your money is going? Mobile Banking lets you set up custom eAlerts so you'll be notified about important account activity and can quickly address any issues that may arise.
Deposit Checks
You need to deposit a check, but don't want to run out to a branch or ATM. So what do you do? With our Mobile Banking App, you can easily deposit checks online using the camera on your smartphone.2
Pay Bills
Need to pay some bills, but running low on stamps to mail them? Our online Bill Pay service makes it easy to stay on top of your bills while saving yourself time, hassle, and the cost of postage. Instead of paying your monthly mortgage, utility, or other bills by mailing a check, use Bill Pay to pay businesses electronically through Digital Banking. For recurring payments, you can even set up automatic Bill Pay transactions to save time and avoid late payments.
Find a Branch or ATM
Of course, Digital Banking can't dispense cash or provide every single service that our branches offer. That's why our Mobile Banking App includes an ATM and branch locator, so you can find us (or one of our many surcharge-free CO-OP® ATMs or Shared Branches) wherever you happen to be.
More Ways to Manage Your Money Safely
Having safe, easy ways to get and use your money is more important than ever. So if you're still getting your paycheck or Social Security payment in the form of a paper check, now is a great time to sign up for Direct Deposit. You'll no longer need to deposit paychecks or worry about a lost check, and you'll get your funds immediately—sometimes even a day early.3
Mobile wallets, like Apple Pay®, Google Pay™, and Samsung Pay®, are another tool that can make your life easier. Add your BluPeak Credit Union debit or credit card to your phone's mobile wallet to make safer, contactless purchases at the grocery store and lots of other businesses while enjoying all the security benefits of your card.
How to Sign Up for Mobile Banking & Online Banking
Getting started is easy. If you're enrolling in Digital Banking for the first time, all you have to do is:
Click the "Login" link at the top of our website, then select "Enroll."
Fill out the form (you'll need your member number and Social Security number).
Download our free mobile app from the App Store™ or Google Play™ and enjoy the convenience of Online Banking right from your phone.
That's it! You can also sign up for Digital Banking for the first time directly through our app.
Need help getting started, or have a question about your finances? Contact our Member Service Team any time, day or night.