8 Steps to a Better Post-Holiday Budget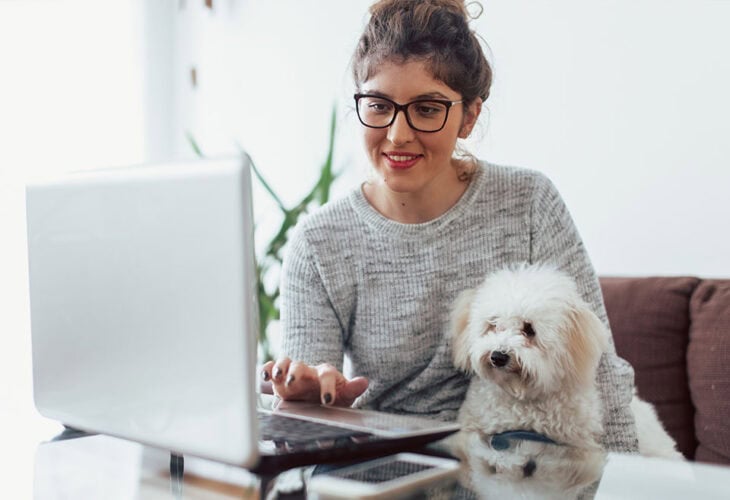 Your holidays were awesome. But then January rolls around, and you take a look at your credit card or banking statements…
Feeling a little less merry?
It's common to find your finances aren't quite where you want them to be after the holidays. Maybe you've got some extra credit card debt or your savings or checking balance is lower than you'd like. It's OK—you've got this. Here are some ways to kick off saving money and all around financial recovery in the new year.
1. Cut the Extra Spending
Are retailers' post-holiday clearance events calling your name? Resist the temptation. Now's the time to cut your spending on nonessential items.
To help, some people give their credit card a rest and rely on their debit card for all their purchases, at least for a little while, to avoid the urge to overspend. Others have found success by paying only with cash, which gives them a clear idea of the money they have available to spend.
2. Take Stock
Review all your account statements and balances, and make sure you're making at least the minimum payment on all your credit cards. If you've overdrawn your checking account, adding funds to return it to a positive balance should be a top priority.
3. Create Your Budget (or Recommit to It)
Maybe you went off-budget over the holidays, or maybe you never had a formalized budget to begin with. Creating one is easier than you think. In a nutshell, your budget is a way to define what happens to each dollar of your paycheck, so you can ensure that your financial needs are met, and you can worry less about bills.
Many people subscribe to the 50/30/20 budget, which earmarks 50% of your income to essentials (like rent), 20% to debt reduction and savings (like paying off credit cards and adding money to your emergency fund), and 30% to discretionary spending (like brunch with friends).
Of course, you can easily customize a budget to your specific situation.
4. Go Digital
Online and mobile budgeting tools make it simple to create a budget that's right for you, view spending by category, and monitor different accounts. Try BluPeak Credit Union's free money management tools in online and mobile banking to see for yourself.
Considering a purchase? Just log in to see if it's within your budget. Whether the answer is yes or no, keeping your spending in check is a win for your finances.
While you're at it, make the "savings" portion of your monthly budget automatic by setting up recurring account transfers from your checking account to savings.
5. Sell or Return Stuff
Need a quick cash boost? After getting gifts over the holidays, many people find they no longer have use for some of the things they already had, like electronics, clothes, or other valuable items that have been "replaced" by a new gift.
If you have items like these that are in good shape, consider selling them on an online marketplace or at your local consignment store. Did you get a gift you just don't need? Return it or exchange it for something you do need.
6. Reward Yourself
If you racked up lots of credit card rewards over the holidays, these could come in handy if you're a little low on funds. Many rewards programs allow you to trade in points for gift cards at popular merchants, which could be ideal if you need help with essentials like groceries and gas.
7. Prioritize Paying Off Debt
If you were accruing lots of credit card rewards, chances are you've also wound up with larger-than-usual credit card bills. You want to stay current on all your cards by making at least the minimum monthly payment to avoid penalties or damage to your credit.
To help you pay off this debt as quickly as possible, while reducing the amount you pay in interest, consider transferring outstanding high-interest card balances to a credit card with a lower APR. (Tip: Save more by choosing a card with no balance transfer fees.)
Another option is to consolidate high-interest balances with a low-rate Signature Loan. Consolidation is helpful because it combines multiple loans/card balances into one monthly payment and one, typically lower, interest rate. This can help you save on interest and pay off that debt faster.
8. Set Goals
Building up your finances takes commitment. It's good to have a little motivation.
What are you saving for, long term? Maybe it's your next car, the opportunity to travel, or simply the ability to enjoy less financial stress and more peace of mind.
A savings plan like the 52-Week Savings Challenge can help you get closer to your goal. If you haven't already built a savings category into your budget, try this: Set aside money to savings each week, starting with one dollar, then two dollars, then three. If you continue to increase the amount by one dollar each week, after one year, you'll have saved nearly $1,400!
Whatever goals you have in mind, focus on them to help you stay on track as you pursue greater financial health in the year ahead.
This information is provided for educational purposes only. Must meet membership and account criteria. All loans subject to credit approval. Mobile and data rates apply when using Mobile Banking.