Do These 5 Things Before the End of the Year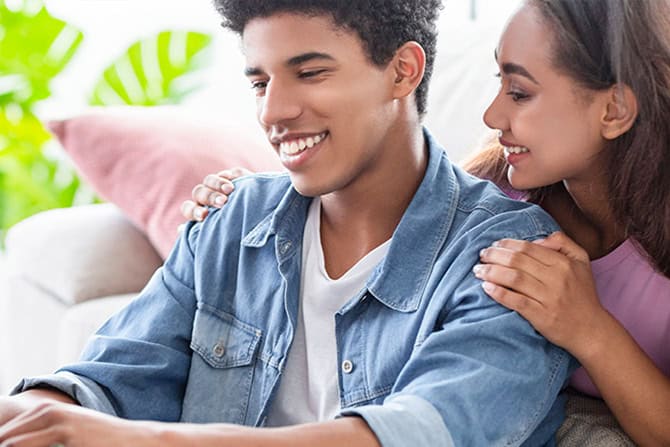 During the busy holiday season, it can be tough to set aside time to do anything other than shopping, cooking, and celebrating. But taking a close look at your finances now is important, because it can save you money and help you meet your goals next year.
Set yourself up for personal finance success in the new year with this year-end financial checklist:
1. Review Your Spending
A budget is the foundation of a healthy financial life, so if you're thinking back on the year and realizing you're not sure where all your money went, it's time to create a budget. Look through past bank account and credit card statements and review how much money you've earned and how much you spent on things like eating out, shopping, and entertainment. You may be surprised by how much you spent on fast food or other non-essential items.
Next, create a budget using a spreadsheet, a spending tracker app for your phone, or one of these BluPeak Credit Union financial planning worksheets. Then, make a plan to check your budget regularly and rein in your spending if it's getting too high.
If you already have a budget, then it's time to reevaluate it. Review it thoroughly and decide whether there are areas in which you could spend less in order to save more. Then start using your new budget next year.
Take another look every few months to see how you're doing and whether you can afford to trim your spending a little more.
2. Make a Debt Management Plan
The longer you wait to pay off your debt, the more money you'll spend on finance charges and the less money you'll be able to save toward big financial goals like buying a home or saving for retirement. Paying off debt can feel overwhelming, but reviewing your debt and making a plan is the first step to paying it off, and the end of the year is a great time to take that step.
Take a look at the budget you created and make paying off as much debt as you can part of that budget. Use our debt elimination calculator to learn about different debt payment strategies, how quickly they can help you be debt-free, and how much money they can save you.
3. Review Your Retirement Contributions
How much do you have saved for retirement? A shocking 15% of Americans have zero retirement savings. Though retirement may seem far away, it's never too early to start saving for it, or to increase the amount you're saving. In fact, the earlier you start, the easier saving enough for retirement will be.
If your employer offers a 401(k) retirement plan match, be sure to contribute at least enough to qualify for it, otherwise you're missing out on free money. If your employer doesn't offer a retirement plan, or you're looking for an additional way to save, consider opening an individual retirement account (IRA), which can help you save more for retirement and may also reduce your taxes when income tax preparation time comes along.
Not sure how much you should save for retirement? We can help! BluPeak Credit Union members are eligible for a free retirement review.
4. Use Your Flexible Spending Account
Many employers offer flexible spending accounts (FSAs) that allow employees to set aside money, tax-free, to spend on healthcare costs. Some accounts require that you use the money by the end of the year, while others give you until March to spend it.
You may not expect to pay for any more co-pays or prescriptions before the end of the year—but that doesn't mean you have to forfeit your funds. You can buy eligible health-related items, including some you might not have thought of, such as:
Sunscreen
Bandages
Thermometers
Heating pads and ice packs
Prescription sunglasses
Massaging gel shoe inserts
Eye masks
Visit the FSA Store1 to find more eligible products.
5. Make Charitable Contributions
The holidays are a perfect time to show gratitude for all that you have by donating some of what you've earned to those in need. Giving back to our communities is a big part of BluPeak Credit Union's mission, and we encourage our members to give back as well, whether by donating items to your local branch's holiday drive, or by giving money to a charity whose work is meaningful to you.
Aside from a chance to make a difference, donating to a 501(c)(3) nonprofit organization before January 1 can also lower the amount you owe in taxes. Now that's a win-win.2
Achieve Financial Wellness with BluPeak Credit Union
At BluPeak Credit Union, helping our members live a financially healthy life is an important part of our financial checklist. That's why we offer financial calculators and financial planning worksheets. We also offer our members access to GreenPath Financial Wellness—a free financial education and counseling program that can help you eliminate financial stress, increase your savings, and achieve your dreams.
Learn more about how BluPeak Credit Union helps our members achieve financial wellness.
1. FSA Store is a registered trademark of FSA Store Inc.
2. Cash donations are tax-deductible by law. Consult your tax advisor for additional information.