How to Avoid Cryptocurrency Scams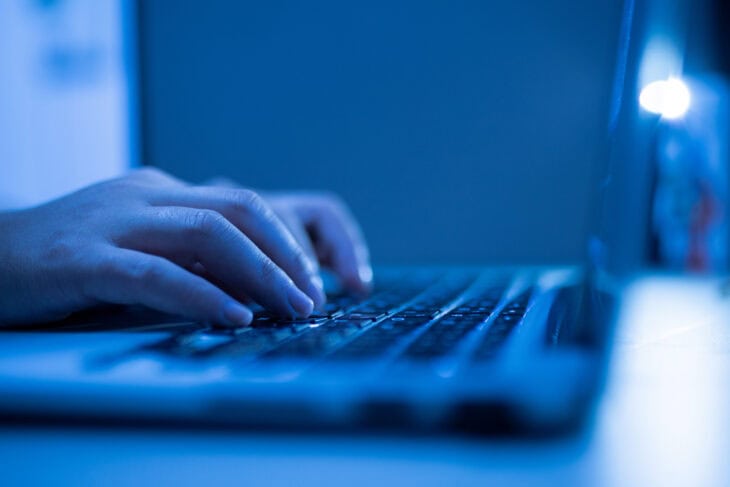 For all the talk about cryptocurrency in recent years, there are many of us who still don't know exactly what it is. There's also plenty of skepticism about its legitimacy as a form of currency for payment and investment purposes. As part of our commitment to financial education, here's a brief article intended to promote cryptocurrency literacy and help you protect yourself from the many scams proliferating online.
What is cryptocurrency?
According to the Federal Trade Commission, cryptocurrency "is a type of digital currency that generally exists only electronically." To buy it, you typically use a mobile device, computer or a cryptocurrency ATM. Two of the most popular cryptocurrencies are Bitcoin and Ether TM, but there are many more—and new ones keep coming online.
Individuals use cryptocurrency for a variety of reasons: quick digital payments, to avoid transaction fees charged by traditional financial institutions, and particularly in the case of criminals, because cryptocurrency offers some anonymity (although federal agencies are getting savvier at tracing illicit payments).
Before getting into the scams around cryptocurrency, it's important to understand how cryptocurrency is stored—namely, in a digital wallet. A digital wallet can exist online, on your computer, or even on an external hard drive, and it has an address that is typically a long string of numbers and letters that essentially acts as the pocket or purse that holds your physical wallet.
But unlike the U.S. dollar, cryptocurrencies are not backed by a government, and any amount of it held in an account isn't insured by any regulatory agency, such as the NCUA or FDIC. So, if something unfortunate happens to your digital wallet or the cryptocurrency in it, there's a good chance that the value held in it is gone for good.
What could happen?
Just because cryptocurrency—or anything else—is relatively new doesn't necessarily mean you should be skeptical of it. What you should watch out for are fraudsters who are taking advantage of people's limited knowledge of cryptocurrency and the way it works. Scammers use that lack of understanding to deceive crypto rookies in a number of ways, so it's important to learn how to identify them. Here are a few of the most common methods scammers use:
Someone claiming to be an "investment manager" contacts you to offer financial products or services with a promise of high returns, and with little or no risk. You just need to transfer your cryptocurrency to them or grant them access to your digital wallet. In some cases, they may guide you to a website that looks legitimate, but isn't.
Scammers also pretend to be celebrities, politicians or other public figures, often on social media. They use profile pictures and social-media handles designed to make you think they are the actual public figure, and in some recent high-profile cases, hackers have actually compromised the accounts of Joe Biden, Elon Musk and others. The impersonators promise followers that they can multiply any cryptocurrency you send them, and share a link or QR code.
Dating is notoriously known as a place where people make bad decisions, and in the age of algorithmic matchmaking, tricksters try to victimize novice cryptocurrency holders. If someone you meet on a dating app or site asks you for cryptocurrency or offers you investment advice, it's very likely a scam. According to the FTC, about 20% of the money lost in romance schemes from October 2020 through March 2021 was sent in the form of cryptocurrency.
How to protect yourself
Even if you don't have a Bitcoin to your name, the fraud associated with it is massive. In 2021, a report found that scammers swindled $14 billion worth of cryptocurrency, according to NextAdvisor. So, here's how experts say you can avoid becoming the next victim:
Don't send cryptocurrency to unknown external addresses, and don't send a digital dime to anyone for the purposes of address verification for a promised giveaway.
Don't trust anyone contacting you directly to ask for payments in crypto or offering you an investment opportunity—not your favorite celebrity, politician or business leader. In the digital age, it's easy to impersonate anyone with screenshots and fake social-media handles.
Be wary of websites promising huge profits or unrealistic returns, especially with the phrase "zero risk." No one can make those kind of guarantees, much less within a short time span. Promises of free cash for cryptocurrency are also a scam. The adage "If it sounds too good to be true, it probably is" is just as true in the digital age, and perhaps truer than ever.
If you've fallen prey to one of these scams, want to report fraud or other suspicious activity, visit the FTC's reporting site.
This information and related links are being provided for informational purposes only and as a convenience. Links to external resources do not constitute an endorsement or an approval by BluPeak Credit Union. Must meet membership and account criteria.
ETHER is a trademark of Stiftung Ethereum (Foundation Ethereum)