7 Budget-Friendly Holiday Tips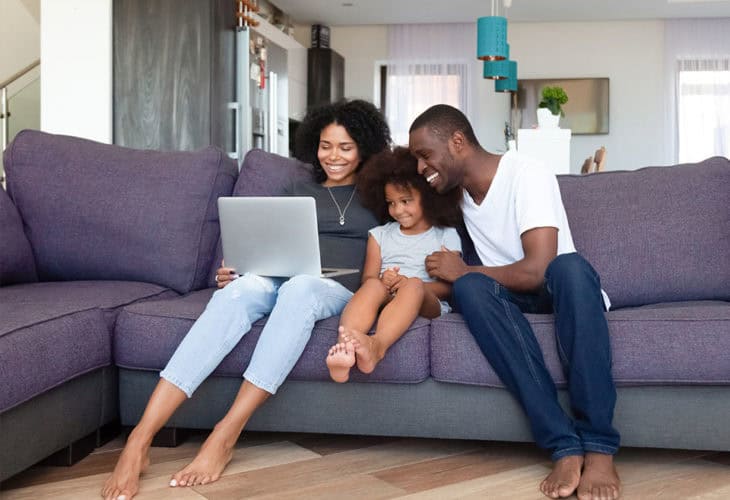 The holidays are the time of year when we're tempted to spend the most money on our family, our friends, and ourselves. In fact, the average American spends over $1,000 every year on the holidays. Unfortunately, this can lead to depleted savings or high credit card balances in the new year.
With so much economic uncertainty these days, we know that many of our members are looking for ways to enjoy the holidays without breaking their budget.
We want to help you have an amazing holiday season without having to worry about money, so we put together these seven budget tips to help.
1. Set a Holiday Spending Limit
Many financial experts recommend that you spend no more than 1.5% of your household income during the holidays. So, if you and your partner have a combined income of $100,000, set your holiday limit at $1,500. That should include gifts, travel, and entertaining.
Once your limit is in place, set a holiday budget based on what you can afford to spend, not what you want to spend. You can use the BluPeak Credit Union Mobile App to create and follow a personal budget and easily monitor your spending.
2. Make a List
Buying presents on a budget? Before you go to the store or start looking for gifts online, make sure you know who you need to shop for and how much you can afford to spend on each person. Create a gift list, making sure you've included everyone so you don't have to revise your gift budget later. You can then assign a realistic spending limit for each person based on whether they're family, a friend, or more of an acquaintance.
3. Shop Strategically
During the holidays, every retailer tries to entice you with amazing offers, from in-store displays to sales emails and online promotions. Avoid making impulse purchases based on flashy offers. Do your research online or with a price-comparison app to find the best price (even if you plan to make purchases in stores). If shopping online, find opportunities to get free shipping, such as by placing your orders at participating online stores on Free Shipping Day, which is December 14.
4. Plan Your Meals
If you're hosting Thanksgiving or another holiday meal, you can create a fabulous feast without breaking your grocery budget.
Start your meal planning a couple weeks in advance and put together a comprehensive grocery list. Check your pantry as well—you may have what you need already.
While your mother probably fretted about "not having enough," be careful not to go overboard on the portions. Otherwise, you'll be eating leftovers for weeks while having overspent on ingredients.
Don't try to do all your shopping in one day. Look for coupons and special pre-holiday pricing on staples like flour, butter, broth, and canned or frozen goods, and buy in bulk when you can.
Don't be afraid of frozen turkeys or roasts. They'll keep in your freezer and cook up fine, as long as you leave time for them to defrost.
Even if your favorite celebrity chef says a recipe requires pancetta or macadamia nuts, don't go crazy with special ingredients or garnishes. You can make a delicious meal without overspending on fancy ingredients.
5. Entertain for Less
In our current circumstances, you may not be having a lot of guests come to your home. That said, if you're hosting a holiday get-together, you don't have to spend a fortune. To save on food and alcohol, make it a potluck or a BYOB. Instead of stocking up on décor at the party store, make your own decorations at home and let the family help.
6. Rethink Gift Exchanges
If you have a big family, coordinate with everyone to keep costs under control. Chances are, many of your loved ones are also looking for ways to save money over the holidays and would be happy to forgo some gifts for themselves if they could avoid spending too much on gifts for everyone else.
Together, you can find an alternative to the usual gifts-for-all approach to holiday shopping. Consider holding a Secret Santa, agreeing that gifts need to fall below a specified dollar limit. That way, everyone is included in the gift-giving process and no one feels like they're overspending—or spending less than others.
7. Find a Holiday-Friendly Credit Card
If you're looking for a credit card to pay for your holiday expenses, a BluPeak Credit Union Platinum Credit Card may be right for you. With our lower rates, fewer fees, and lots of great perks, we'll make holiday spending simpler and more secure.
Plus, you'll also earn rewards points you can use to get cool stuff, cash back, travel, and so much more—making your holiday season extra rewarding. Learn more and apply online.
All loans subject to credit approval. Rate terms and conditions subject to change. Full terms and conditions provided at application and card issuance. Credit card loan rates range from 9.90% APR – 19.90% APR and are based on credit worthiness.