3 Must-Have Money Management Tools to Save You Time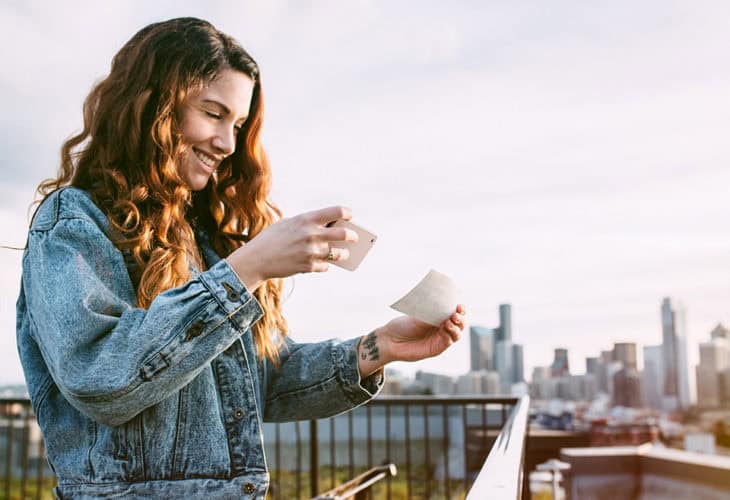 In one way or another, you probably think about money every day. Do you ever find yourself thinking "I'll never find time to take this check to a branch" or "Did I run out of stamps AGAIN?"
When you lead a busy life, it's easy for thoughts like these, and the inconveniences that inspire them, to derail your whole day—or for tasks like "deposit birthday money" to sit on your to-do list for a week. Don't let that happen. Use these three time-saving tools to make managing your money—and your life—easier.
1. Direct Deposit
Whether you're searching for driving directions or convenient ways to access to your money, a direct route is usually better than an indirect one. That's where Direct Deposit comes in. It works just like it sounds: Your paycheck is safely deposited directly into your account, without you having to get it from your employer and visit a branch. Since there's no paper check, there's no risk of a check getting lost or damaged and there's less environmental impact. Plus, using Direct Deposit can help you get access to your money immediately, sometimes even a day early!
At BluPeak Credit Union, we make it easy for our members to set up Direct Deposit All you have to do is fill out our Direct Deposit form and submit it to your employer or other income provider.
2. Mobile Deposit
Even though branches have their advantages, sometimes getting to one just isn't convenient. Luckily, there's Mobile Deposit. Whether you're 1 mile, 10 miles, or 10,000 miles from a branch, this time-saving tool lets you deposit checks in a few seconds, anytime, from anywhere that has an internet connection.
If you've never used Mobile Check Deposit before, you might worry about whether it's safe. At BluPeak Credit Union, our website and Digital Banking uses the latest security standards to ensure that data transmissions are secure.
You might also think that depositing a check digitally will be difficult. But the BluPeak Credit Union Mobile Banking app makes it easy:
Download the app to your smartphone or tablet
Log in to Digital Banking or create a new account
Tap "Check Deposits"
Follow the on-screen prompts to photograph the front and back of your check
Confirm details and tap "Deposit"
That's it!
3. Bill Pay
Gone are the days when you had to pay your bills by writing a check, licking a stamp, and hoping your payment posted in time. With a couple of clicks, online bill payment services let you pay bills from your computer or mobile device. It's faster and easier than doing it the old-fashioned way. Plus, online bill payment lets you set up recurring payments to save yourself time and avoid late payments.
BluPeak Credit Union's Bill Pay feature lets members make payments online to the most common U.S. payees from a variety of business sectors, including credit cards, mortgages, financial institutions, insurance companies, and many more. You can also make online payments to individuals, which are then paid by check via U.S. mail.
Easy Financial Management Is Better Financial Management
Money management tools that save you time can make a good day great. They can also help you achieve your financial goals sooner. So start using these three tools regularly—and start spending more of your time on what matters to you most.
These tools are just a few of the ways that BluPeak Credit Union makes our members' lives easier. Learn more, and if you aren't already a member, join today!
1. FSA Store is a registered trademark of FSA Store Inc.
2. Cash donations are tax-deductible by law. Consult your tax advisor for additional information.