Who Will Pay for College, and How?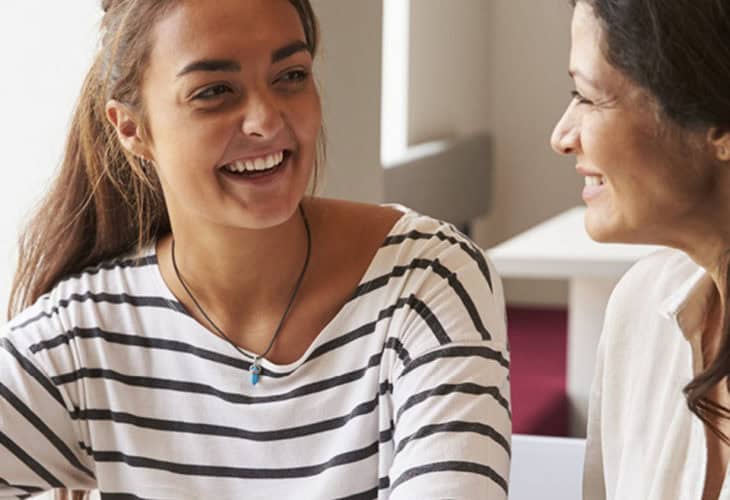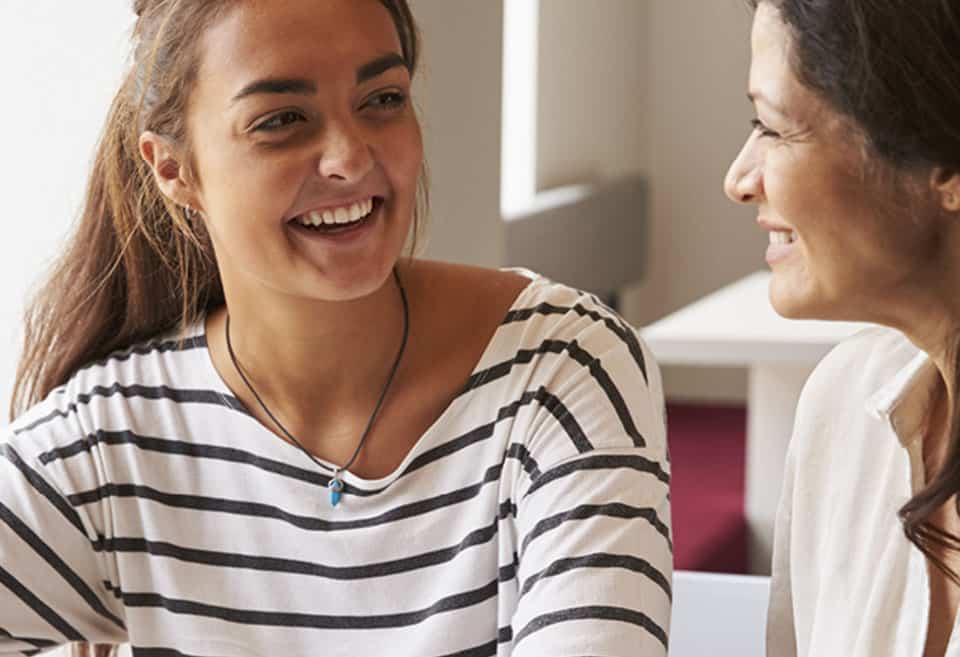 As a parent, you've taught your child the financial skills they'll need to enjoy a successful, happy life. Now they're approaching adulthood, and you're both about to face one of the biggest tests of your financial know-how: how to pay for college.
You probably want to pay for every education expense they'll have, from tuition to that shiny new laptop. But most parents can't.
Higher education is often essential to financial success, but it's pricier than ever. Tuition has more than doubled over the last 30 years, leading to financial stress for many families and whopping amounts of student debt among graduates. Whether earning a four-year degree or learning a trade, education after high school typically costs tens of thousands of dollars or more.
So, how much will each of you contribute to your child's college education? Here's how you can answer this question and, just as important, figure out how to afford college.
Start the Conversation Early

The more time you have to prepare for college expenses, the better. Talk with your spouse and teen to make sure everyone is on the same page about who will pay for college costs.
Consider your and your child's goals for their higher education. Expecting your teen to have a clear vision for their education and career is usually unrealistic. But knowing whether they intend to study at a private college or somewhere more affordable – such as a state school, community college, or trade school – can give you a better sense of the overall cost.
Which option you choose will determine the impact on your and your student's finances. For example, at private four-year colleges, average tuition and fees are around $35,000 per year (not including room and board), while in-state tuition at California's public universities is far lower.
Save, Save, Save
Saving up in advance is the best way to pay for college and ensure your student has as little student debt as possible. If college is still years away, put money into a tax-advantaged account like a Coverdell Education Savings account or 529 plan, which offer tax-free earnings and withdrawals when you use the funds for qualified education expenses.
You'll want to add as much as you can, taking into consideration your account's contribution limits (as well as the federal gift tax for larger contributions). Setting up automatic transfers from your checking account makes it easy to add money to your student's education savings account. Remember, the sooner you start saving, the better.
It's also a good idea to work with an experienced Financial Consultant, who can help you fit your education savings goals into your overall financial plan.
Options for Students
A recent study found that parents saved an average of $18,000 toward their kids' higher education, a large amount but not nearly enough for most students.
Even if you've been saving for a while, there may be a gap between what you've saved and what college will cost. Your college-bound teen should be prepared to take on some financial responsibility for their education. Their options include:
Money in their Youth Savings Account (including gift money from grandparents and income from their summer job)
Grants, scholarships, and work-study
Federal loans
If your student will need help paying for college, don't put off filling out the FAFSA and researching financial aid opportunities for California's state universities.
Student loans are similar to other big financial commitments. The better your teen understands and prepares for them, the easier they will be to handle. If your student plans to take out federal loans, sit down with them and discuss their responsibilities. They'll need to know when loan repayment begins, how much their monthly payments will be, the consequences for late and missed payments, and so on.
They should also understand the importance of completing their degree. While managing student loans is sometimes a challenge for graduates, paying off these loans is especially difficult for those who did not finish college and may not see their income rise as quickly.
Options for Parents
You want to help, but you have your own goals and financial responsibilities, from paying your bills to saving for retirement. Some parents have made big financial sacrifices to put their kids through college and now struggle to save enough for their retirement.
Taking out a federal Parent PLUS loan or private student loans in your name
Cosigning for a private student loan in your child's name (this may help them qualify for the loan)
Using funds from a home equity loan or line of credit
Because home equity financing is secured by your home (unlike student loans, which are unsecured), you won't want to use this as your primary source of education funding. But this low-cost financing could be a good resource if you need a little extra cash to help with school-related expenses.
Supporting College Dreams
With deep roots in California's university community and a full range of financial solutions, BluPeak Credit Union is ready to support your family's education goals.
Turn to us for access to competitive private student loans that can supplement federal loans, as well as a flexible Student Checking Account that's perfect for college.
Must meet membership criteria.