Debt Awareness Week: Creating Healthy Financial Habits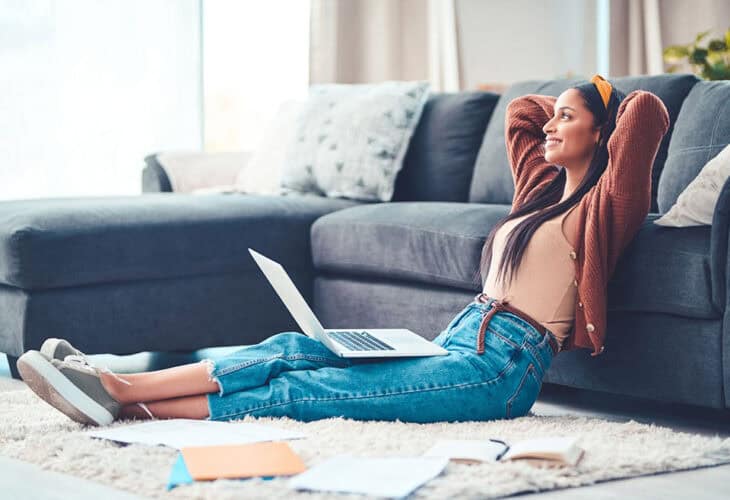 Limit sugar. Check! Get in 10,000 steps per day. Check! Improve sleep habits. Check!
You're on top of the basics when it comes to physical health, but what about financial health? Even people who take home big salaries can struggle with debt and managing a personal budget. So, in celebration of last week, March 21-27, 2022 designated as Debt Awareness Week, we thought we'd share our top tips for creating healthy financial habits.
Debt Awareness Week
Like a lot of other tough issues, debt problems can be hard to face. Sadly, the shame associated with money problems can discourage people from getting the help they need. Debt Awareness Week is about recognizing that everyone makes financial mistakes, and encouraging people (that could be you) to get help with fiscal fitness. As a not-for-profit financial cooperative dedicated to our members' well-being, helping is our jam, so you've come to the right blog.
Healthy Financial Habits
Let's face it. Lots of us didn't grow up with super great financial role models. Raise your hand if you grew up talking about budgeting and saving at the dinner table…right, no hands! The great news is that healthy financial habits can be learned, and they can actually be fun as you see yourself making progress toward your financial goals.
Best Ways to Track Your Budget
Right near the top of any list of healthy financial habits is keeping to your budget, and that means you've got to track your spending. We're big fans of making finances simple, so we built a Money Management tool right into BluPeak Credit Union's online and mobile banking platforms. It lets you categorize your spending and view easy-to-read charts so you can track each category month-to-month.
Benefits of Online and Mobile Banking
The Money Management tool is just one of the many reasons we recommend online and mobile banking for people trying to establish healthy financial habits. Knowing where you stand financially and staying on top of your accounts has never been simpler than it is with these digital banking options.
Check Balances and Transactions. It's easy to avoid overdrafts when you get in the habit of checking your balances and transactions regularly.
Get Text Alerts. With text alerts, you can be notified when, for example, your account falls below a certain level or there's a particularly large transaction.
Pay Bills Electronically. The convenience of 24/7 online bill pay means you're less likely to get behind and incur late fees. Plus, it helps to keep all your transactions and spending organized in one place.
Set up Autopay. Once you've got your budget set, automatic payments mean you don't have to think about making sure your bills are paid on time, which is great for your credit score.
Want to learn more? Check out our video on how to track and manage your budget, and consider confidential credit counseling services through our partner GreenPath Financial Wellness.
This information is provided for educational purposes only. All loans subject to credit approval. Must meet membership and account opening criteria. Mobile and data rates apply when using Mobile Banking and Text Alerts.
BluPeak Credit Union is not affiliated with GreenPath Financial Wellness, who provides financial education and counseling services on our behalf. This partnership is available as free member benefit.