What 2020 Taught Us About Financial Preparedness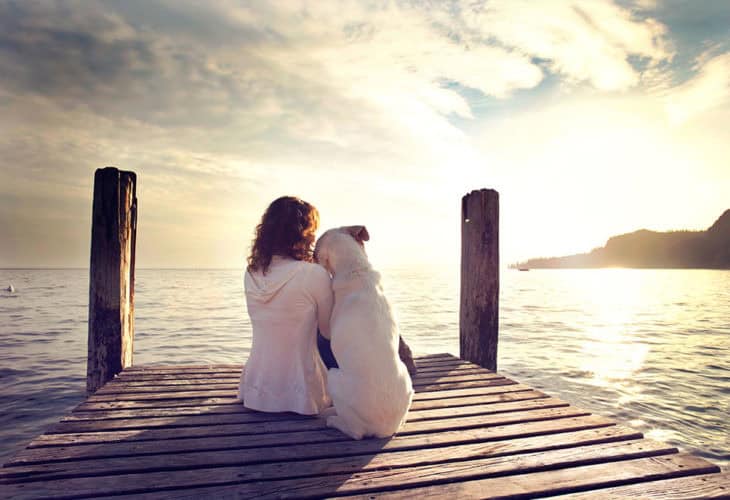 To say 2020 has been a challenging year would be quite an understatement. But here at BluPeak Credit Union, we know that our members are staying resilient and hopeful as we look ahead to 2021.
Making smart financial decisions will be key in the coming year. So let's take a look at some of the most important financial lessons learned during the past year, so you can take steps to boost your financial security and start the new year confidently.
Lesson #1: Have a Plan B
In 2020, many workers were furloughed, lost their jobs, or saw their hours cut. Even as the economy and employment slowly improved, many people needed to dip into their savings or borrow to cover their expenses.
In 2021, it's more important than ever to make sure you have a financial safety net in case of situations like these. Experts recommend holding an emergency savings fund equal to at least three to six months' worth of living expenses, just in case. If you're looking to build an emergency fund, consider setting up a dedicated Savings Account. In BluPeak Credit Union's Online Banking, members can set up automatic transfers from checking to savings to keep this fund growing.
Lesson #2: Budgeting Matters
For many people, sticking to a budget has been crucial, not just because it provided a clear plan for spending and saving, but because it showed ways to cut spending when necessary.
If you don't have a budget, now's the time to create one. Our free Money Management tools in Online Banking make it simple to create a personalized budget and track your spending.
Already have a budget? Give it another look by asking these questions:
How much of your income is going toward housing expenses? Many experts recommend keeping your housing costs at or below 30% of your income.
Are you regularly setting aside money for savings and investing goals?
How much of your income is going toward non-essential spending such as restaurants and entertainment? Are there areas where you can trim this spending?
If you're paying down debt, how much progress are you making? What could you do to pay off outstanding balances faster?
Lesson #3: Markets Can Be Volatile
The pandemic gave investors a wild ride in 2020. Following a long period of stock market growth, the sharp downturn caused many people to discover (too late) that their portfolios were exposed to greater risk than they would have liked.
To ensure your portfolio is meeting your goals and tolerance for risk, regular portfolio rebalancing is important. It's also a good idea to work with a knowledgeable financial advisor who can help make sure your portfolio meets your needs when it comes to growth and stability.
Lesson #4: Less Debt = Less Stress
When times are tough, it's easy to rely too much on credit cards. If you've found yourself with too much credit card or other debt, make paying it off your goal for 2021. Create a debt-repayment plan with a focus on paying down high-interest debt first.
If you are carrying high-interest credit card balances, consider transferring them to a card with a low APR like BluPeak Credit Union's Platinum Credit Card, or simplify debt repayment by consolidating your balances with a low-rate Personal Loan.
Lesson #5: More Savings = More Peace of Mind
No one wants to worry about their financial security. Building up a financial cushion for yourself—beyond an emergency fund—helps you worry less about money and gives you leeway if you ever experience a loss of income in the future.
If you can afford to set aside extra money in your savings, go for it. Many people also look for ways to earn extra income that they can add directly to their savings. Here are some ideas:
Look for ways to advance in your career, such as by seeking a promotion at work or applying for higher-paying jobs in your field.
Look for additional freelance work based on your skills and industry connections.
Use one of the many apps and online platforms to find gig work that fits your schedule.
Start an online business you can run from home.
Lesson #6: Low Rates Can Be a Great Opportunity
One upside of an economic downturn? For borrowers, this could be a good opportunity to take advantage of lower interest rates. If you're currently making payments on a mortgage or auto loan, now could be a great time to refinance your home or your car to lock in a lower rate and monthly payment.
Lesson #7: Planning for Your Family's Needs Shouldn't Wait
Challenging times often remind us of what's important. Amidst the scariness of COVID-19, many people have taken steps to keep their loved ones financially protected through estate planning and life insurance policies.
If you don't have a will, make one in 2021. If you already have a will, make sure it's updated to reflect your current assets and the needs of your family. You should also check and update the beneficiaries on your life insurance and reevaluate your level of coverage.
While things like estate planning and life insurance may not be fun to think about, taking care of these important steps with help from a financial expert will help you start the new year with a lot more peace of mind.
We're Here to Help
As a member-owned credit union, BluPeak Credit Union is committed to the financial well-being of our members and communities. If you're looking for ways to improve your finances in 2021, take a look at the valuable financial counseling and education resources available through GreenPath™, a free financial wellness program.
All loans subject to credit approval. BluPeak Credit Union partners with GreenPath Financial Wellness who provides financial education and counseling services on our behalf. This partnership is available as free member benefit and we welcome your feedback at memberservice@blupeak.com. BluPeak Credit Union is not an affiliate of GreenPath Financial Wellness. GreenPath Financial Wellness is a trademark of GreenPath Inc.This content is for informational purposes only and is not intended to be financial or investment advice. Consult a licensed professional for financial planning and investment advice.