How to Lower Your Monthly Bills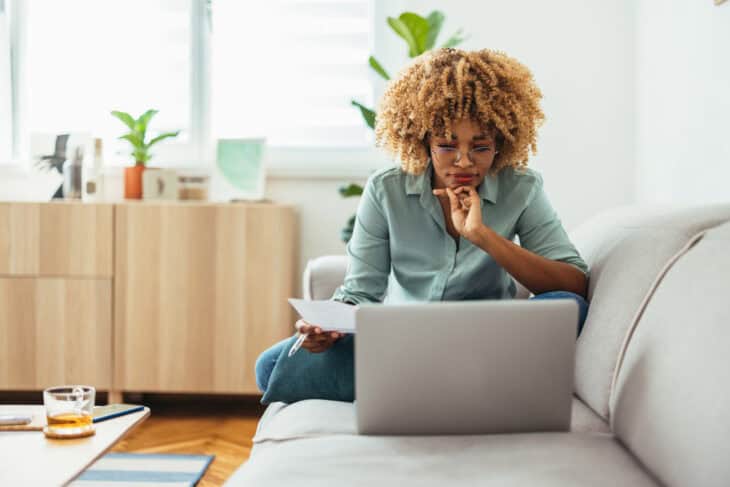 If it seems like everybody in your orbit is on edge about money, you're not imagining things. In fact, the American Psychological Association's 2022 Stress in America survey found that inflation was a source of stress for a whopping 83% of adults. And having enough money to pay for basic needs was a concern for most of those who cited money as a stressor.
We're all about empowering members in their financial lives, so today we're talking monthly bill money management! Check out these simple tips and techniques to save money each day and lower your monthly bills.
Set up automatic payments.
Many merchants, including many wireless providers, give you a break on your monthly bill if you opt for automatic payment and/or choose paperless billing. That can easily add up to hundreds of dollars per year, but make sure you still look at your monthly bill to verify everything's correct.
Double-check that all your automatic renewals still make sense.
Many of us sign-up for free trials of subscription services, memberships, or products and then forget about them. But the automatic renewals and ongoing monthly credit card or debit charges live on, long after the free trial period is up. Scrutinize your credit card and checking account statements to see if there are any of these charges you can cancel (do you really need Hulu™ and Netflix® and Prime Video™?) and reap what could be significant savings each month.
Level up your personal financial knowledge.
Check out the full range of free financial wellness resources BluPeak has to offer, to help make you a savvier consumer and better money manager. We've got tutorials, videos, and blog posts on a host of specialized topics, as well as calculators and other tools that let you compare costs of different financial scenarios.
There are a lot of good consumer-oriented personal finance podcasts, too, that can alert you to timely money-saving opportunities as well as scams to avoid. One of our long-time favorites is The Clark Howard Podcast, linked to his equally-informative consumer website.
Make a weekly meal plan. And stick to it.
We love restaurant meals and take-out as much as the next person, but let's face it: they can be an expensive convenience. With free meal planning apps like Yummly™ (with 2 million in-app recipes, there's always something new to try!), Cozy™ and Mealime™, cooking at home is quicker, easier and cheaper than ever.
Buy staples in bulk.
If you're living solo, it may not be a good value for you to stock up on 12 dozen eggs or a bushel of corn (What's a bushel, you ask? It amounts to 56 pounds of corn. So now you know and can impress your friends at cocktail parties!). However, there are lots of non-perishables most people use every day and buying in bulk at warehouse stores like Costco can save you a bundle.
Pay down credit card debt.
Credit cards are a super-convenient and potentially very valuable part of most people's financial lives. However, if you're in over your head and find yourself getting further behind, you're probably paying a lot each month in credit card finance charges. The average credit card interest rate is over 24%! So, as you're deploying the other bill-lowering tips, use the money you save to pay off your credit cards and create a budget that will enable you to live within your means.
If your credit card debt is really high, you might also want to consider a debt consolidation loan that rolls up all your high-interest debt into one lower monthly payment. It's essential, though, that you commit to paying off that loan and restraining credit card spending.
Want more?
Check out our full range of free financial wellness resources.
Must meet membership and account criteria. Mobile and data rates apply when using mobile banking. This information is provided for educational purposes only and is not intended to be financial advice. Insured by NCUA. All loans subject to credit approval. HULU is a trademark of Hulu, LLC Netflix is a registered trademark of Netflix, Inc. PRIME VIDEO is a trademark of Amazon Technologies, Inc. YUMMLY is a trademark of WHIRLPOOL PROPERTIES, INC. COZY is a trademark of J.E. Morgan Knitting Mills, Inc. MEALIME is a trademark of Mealime Meal Plans Inc.