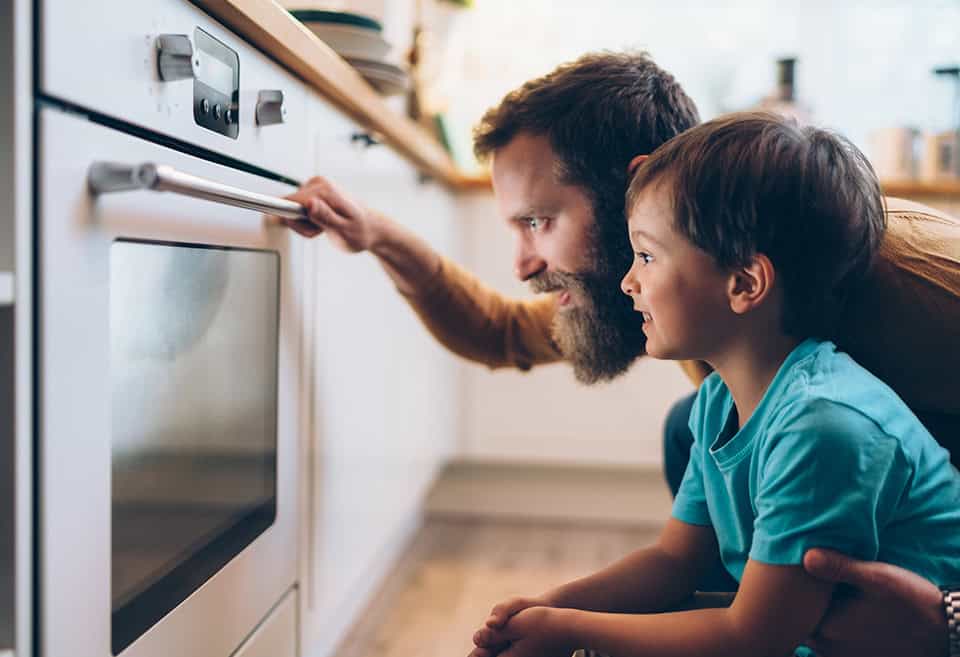 Tap Into Home Equity
You've already got what it takes
Dream the (very possible) dream.
Once you've been paying on a mortgage for a while, your options start to feel a lot more promising. Learn how to put your home to work for you.
Borrow up to $250,000

No hidden stipulations. You can spend your money on anything you choose.

Get flexible terms

Choose from fixed and variable rates for a low monthly payment.

Affordable closing

Access your home equity loan or line of credit with low-to-no closing costs.

Possible tax break

If you use your equity for a home improvement, the interest payments may be tax-deductible1.
Swipe to view more
Home Equity Line of Credit
Flexible borrowing that varies over time

10-year draw, 15-year repayment period

Variable 7.50% without AutoPay or variable 7.00% with AutoPay.
Tomorrow looks good from here.
As your local credit union, BluPeak offers competitive rates to help you dream bigger and build a better future.
Home Equity Line of Credit

Max. Combined Loan-To-Value

Minimum Line

Maximum Line

Prime Rate

Margin

Variable APR without AutoPay

Variable APR with AutoPay*

Max. Combined Loan-To-Value

Up to 70%

$10,000

$250,000

7.00%

0.50%

Variable APR without AutoPay

7.50%

Variable APR with AutoPay*

7.00%

Must meet membership and account criteria. All loans subject to credit approval. APRs listed are our best rates. Your rate may be higher based on your credit history and other qualifying criteria. The rate is variable and may adjust monthly but at no time can the interest rate be below our floor rate of 3.99% and cannot exceed the max rate of 15.00% APR. A $10,000 initial advance may be required. You may be required to reimburse us for closing costs if your line is closed in the first three years.

*AutoPay from a BluPeak Checking Account is required to receive the lowest rate, otherwise add 0.50%.
Need answers? We've got 'em.
Need a payoff for an auto, personal or home equity loan? Call us at 866.873.4968 for personal assistance.
To request a Payoff Demand, fax your request to our Loan Servicing Department at 858.298.3682.
Thinking of refinancing your non-BluPeak Credit Union, auto, personal or mortgage loan? Call us first before you act. We offer extremely competitive rates and may be able to help you get the savings or extra cash you need.
Let's crunch some numbers.
Mortgage Product Inquiry Form
Ready to take the next step?
Disclosures
Must meet membership and account criteria. All loans subject to credit approval. Rate terms and conditions subject to change. Some costs and restrictions apply. Home Equity Line of Credit: Property must be owner-occupied, single-family residence or 1–4 story condominium in California only. Maximum loan amount 70% combined loan to value.
No-closing costs are offered on HELOCs per the terms below and are available on fixed-rate home loans for a slightly higher rate. BluPeak will cover the following closing costs (fees): flood certification, title insurance, escrow, credit report, condo processing, mortgage recording, notary, trust documentation, release of third-party mortgage and an Automated Value Method (AVM). If the loan is closed within three years of origination, an Early Account Closure Fee of $500 will be assessed to recover to cost of the fees paid by credit union. A Reconveyance Fee is charged when the line is closed and the balance is paid in full. The $50 Annual Fee is waived the first year and assessed on each annual loan anniversary date; thereafter if the outstanding balance falls below $10,000. An optional appraisal may be required based on the AVM findings, the requested loan amount and Loan-To-Value (LTV). If an appraisal is ordered, the actual cost will be paid by you.
1. Check with your tax professional for more information.