Spring Cleaning: 4 Ways to Tidy Up Your Finances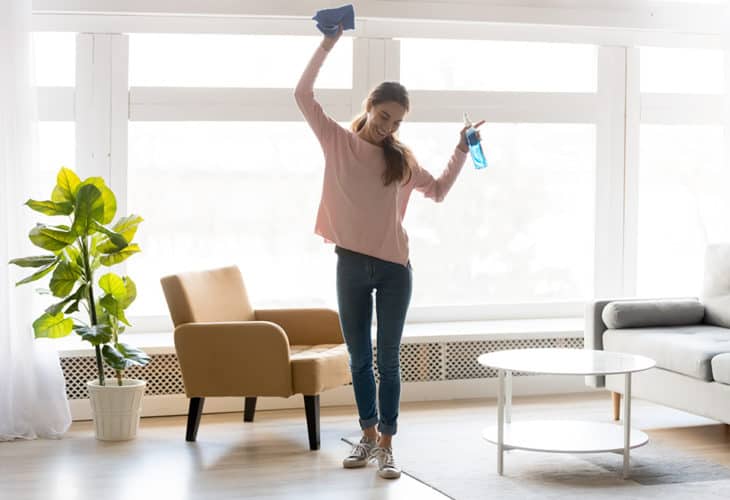 Springtime is near, and there's so much to be excited about. There's heaps of sunshine, the blossoming bundles of flowers—and of course, spring cleaning!
As the season reaches full bloom, many of us are eager to reorganize, refresh, and revamp our homes and work spaces, however there's more to spring cleaning than just dusting the cabinets and clearing out the clutter.
Here are some ways to spring clean your finances so you don't get swept away by old financial habits that could prevent you from achieving your dreams.
Reevaluate Your Rewards Account
When's the last time you've reaped the rewards for using your rewards card? Now's a good time to review your terms and reassess the following items:
Is my interest rate really high?
Is there an annual fee?
Are there balance transfer fees?
Do my everyday purchases provide points value?
While there may be exclusive perks that come with signing up for membership-only discount programs or in-store credit cards, ask yourself if you shop there enough—or whether or not you'll earn enough rewards to offset the interest charges and annual fee. At BluPeak Credit Union, our Platinum Rewards Card offers great rewards on everyday purchases, with absolutely no balance transfer fees1.
Weighing the pros and cons of your existing credit card can be a real eye-opener when it comes to your spending habits. But before you consider cutting the card, remember—it's smart to keep old credit cards open. Your credit history goes back as far as its oldest active trade line, so if you close your oldest credit card, it may harm your credit score.
Boost Your Retirement Savings
No matter what the season, saving for retirement is important. You work hard in life, but your retirement funds should always do the heavy lifting, and with everything that happens throughout the year, it's easy to get sidetracked and forget to pay ourselves.
Take some time to review your financial plan and think about what you can do to optimize the growth of your retirement savings. If you find that you can contribute more, do it.
If your employer offers a 401(k) plan, consider participating in their match program—meaning they will match a portion of what you put aside so you can save more. If they don't offer a plan, think about opening a Traditional IRA or a Roth IRA with your bank or credit union and start setting aside money now, which could help you on your path to financial wellness and provide tax advantages along the way2.
Check Your Credit
Checking your credit report may not be on the top of your spring cleaning checklist, but understanding how your credit score is determined will help you build a glowing credit report, and unfortunately, some people don't review it because they're fearful of what they might find.
Keeping your credit spotless is important for so many reasons, and we suggest obtaining one free copy of your credit report every 12 months on AnnualCreditReport.com3. And don't worry—doing this will not impact your credit score.
Your credit history is a representation of your financial habits over the years. Your report also contains information about where you live and other personal details, so it's important to make sure your information is current and history is accurate to protect yourself from fraud. If you find that something was reported incorrectly, you will need to contact the credit reporting agency to dispute the reporting and have it corrected.
Review Memberships and Subscriptions
Did you know that Americans spend billions of dollars annually on gym memberships? Yes, billions with a 'b'— and shockingly, the bulk of these memberships go unused.
If you signed up for an unlimited gym membership, for example, but haven't used it in a while, then consider downgrading your membership plan when it's time to renew so your hard-earned money doesn't get tossed away like old gym socks.
Same goes with magazine subscriptions, unlimited streaming services, e-book programs, and mobile apps with monthly fees. Nowadays it's easy to sign up for various subscriptions without putting much thought into it, but these recurring expenses can add up and cost you more. Make it a habit to periodically review these charges so you can weed out the ones you no longer use.
With dedicated effort, you will be on your way to getting squeaky-clean financial results this spring and for years to come.,
1. Interest begins to accrue immediately on a balance transfer.
2. Consult your tax advisor or a tax professional for additional information.
3. AnnualCreditReport.com is maintained by Central Source, LLC and is sponsored by the three major credit bureaus: Equifax, Experian and TransUnion. AnnualCreditReport.com is not affiliated with BluPeak Credit Union.