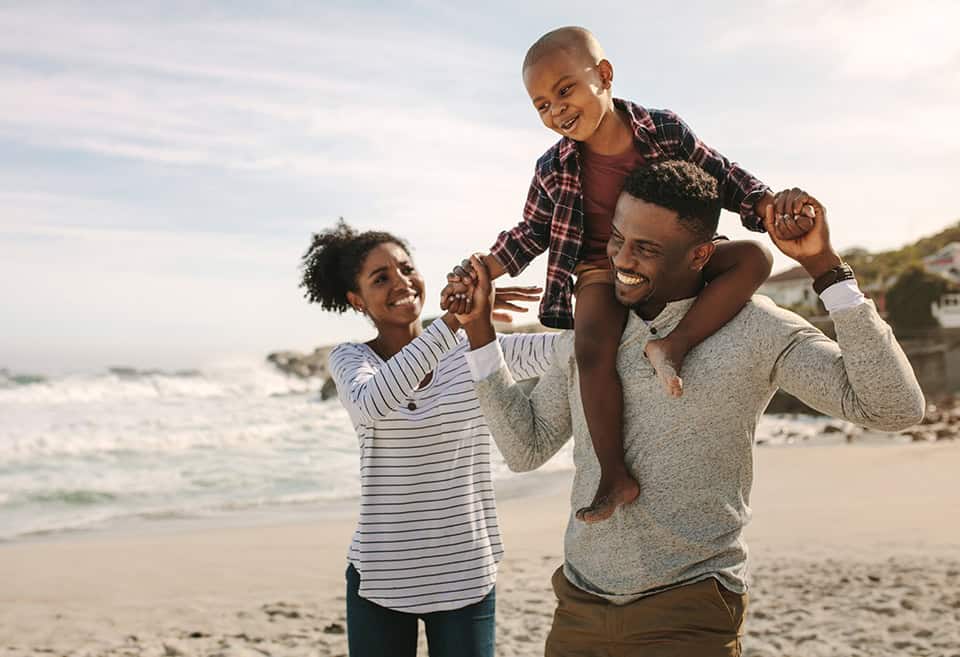 Welcome to BluPeak Credit Union
We transform lives by making dreams happen.
Here's How to Get Started:
Access Your Account. Remember: Your Member Number Is Important. You'll receive your membership card in your Welcome Packet. This is the key to accessing your account in branch, online or over the phone, in order to proceed with the following steps.
Direct Deposit? Yes! Start by filling out an enrollment form and never have to worry about manually depositing your paycheck at a branch or ATM. You can also provide your Share Draft Number and our routing number (322281691) to companies to debit your checking account automatically.
Enroll In Online Banking. When you enroll in Online Banking, you get 24/7 access to your account to pay bills, check your balance or manage your finances wherever and whenever you choose for free! Click here to enroll.
Pay Your Bills Online. After enrolling in Online Banking you can start paying your bills electronically. Save time with automatic and reoccurring payments. Pay almost anyone including – companies and individuals. Set it and forget it. Click on the "Bill Pay" tab in Online Banking to get started.
eStatements Rock! After enrolling in Online Banking, you can choose eStatements to make your banking faster and more secure while helping the environment. Simply look for your periodic statement notification to arrive in your inbox or view it in Online Banking.
Get the App! Whether you're an iPhone®, iPad®, Android®, or Android Tablet user, we've got you covered. Download the BluPeak Credit Union App and deposit checks, check balances, transfer money, pay bills, and locate ATMs and branches all from your mobile device.
Activate Your Debit Card. Once you've opened your Checking account, you'll receive your Debit Card within 7 – 10 business days, followed by your PIN 2 – 3 days later. Please remember to activate your card when you receive it. To change your PIN, call 877.267.6941.
Save Time with Apple Pay®. Add your BluPeak Debit and Credit card to Apple Pay and make payments using your iPhone 6 or later, Apple Watch® or iPad. Add your BluPeak Credit or Debit card today.
Use Telephone Banking 24/7. Access your accounts via any touch-tone phone 7 days a week, 24-hours-a-day by calling 866.873.4968, Option 1. Your initial personal PIN is the last 4 digits of your Social Security Number.
With You, Wherever You Go. When you need money fast, you've got access to the nation's largest network of branches and ATMs. You can bank at over 6,000 shared branch locations and more than 30,000 fee-free CO-OP® ATMs. Find a branch or ATM near you.
Offer Your Feedback! You may receive a request for feedback in your inbox. Your feedback is valuable to us and we want to know if you're happy and what we can improve upon.
Know Someone Who Might Love BluPeak? Send us a friend or family member and you both earn $1001. Click here to refer a friend now.
Connect With Us. Go behind the scenes and get to know our team, our culture and our community. Follow us on your favorite social media sites!
Spread the Love and get $100 for you and $100 for your Friend1
You love to share your favorite things with the people in your life—and we love to reward you for it. Every time you refer a friend to BluPeak, and they open a free checking account with eStatements, you'll both get $100.
Use promo code: Referafriend100
Refer a friend
Disclosures
Must meet membership and account criteria. Restrictions apply. iPhone, iPad, Apple Pay and Apple Watch are registered trademarks of Apple Inc. Android is a trademark of Google LLC.
1. To qualify, the referring member must be an existing active BluPeak Credit Union member in good standing, the referral must have been submitted through the BluPeak SpreadtheLoveBonus.com microsite during the promotional period, and the new referred member account must meet all of the program eligibility criteria. Referred members must be new members and meet membership eligibility and account opening criteria, set up at least $500 in monthly direct deposits in their name that are new to BluPeak Credit Union within 90 days of account opening and maintain the new account in good standing for at least 90 days. If eligible, the deposit account bonus ($100 each for you and the person you refer) will be credited to the respective BluPeak accounts within 30 days after the account has been open for 90 days and remains in good standing. Must be 18 years of age to participate. Referrals subject to verification. All related individuals may no longer qualify for this promotion and may not receive the bonus if, in BluPeak Credit Union's sole discretion, they are linked to an unqualified referral or misuse of the program. Bonus payments subject to tax. Cannot be combined with other offers.